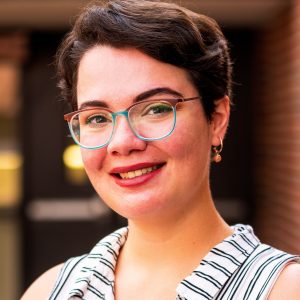 Melissa Feito
M.A.M.C Pro Master's
Bio
I'm a Professional Master's student in the College of Journalism and Communications. I am originally from Miami, FL and previous to graduate school I worked for two years as a public radio journalist in Washington, D.C.
Education
I graduated from Tufts University in 2016 with a B.A. in English.
News
Research
I have an interest in narrative writing, radio and podcasting, and multimedia journalism. I am interested in learning more about visual design and design for web.