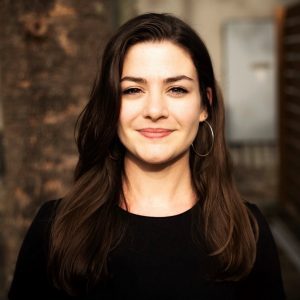 Katie Hyson
Report for America Journalist - Division of Media Properties
Bio
Katie Hyson is a Report for America corps member at WUFT News covering racial and rural inequities in East Gainesville and north central Florida.
She co-founded a UF student magazine, Atrium, which features true Florida stories that are deeply reported and artfully told.
Before Report for America, she worked as a supervising editor of digital content for WUFT News. She developed and launched a two-course practicum in digital production and taught multimedia reporting at the University of Florida College of Journalism and Communications.
She graduated in 2020 from UF's professional master's in mass communications program, where she focused on audio, visual and written narratives. Before graduate school, alongside freelance writing and editing, she worked in various aspects of community work, including immigration advising, organic farming and sex worker assistance. When there's not a global pandemic, you can catch her telling stories on stage.
Education
M.A.M.C., University of Florida
News