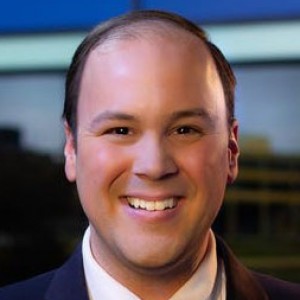 Justin Ballard
Multimedia Meteorologist - Division of Media Properties
Bio
Justin Ballard joined the WUFT Weather Team, the Florida Public Radio Emergency Network, and the South Carolina Emergency Information Network in October 2021. Justin is originally from the small town of Lincolnton, North Carolina, located about 45 minutes outside of Charlotte. Justin graduated with a B.S. in Meteorology and a minor in Mathematics from the University of North Carolina at Charlotte.
Justin comes to Florida by way of Rockford, Illinois. During his three years there, Justin experienced wind chills of 60 below and a devastating wind storm known as a "derecho." Justin admits that it will be nice to wear shorts in the middle of January and not get stuck in snow drifts on the way into work at 2 a.m.
An encounter with a tornado on South Carolina's Grand Strand in July 2001 solidified Justin's desire to study the inner-workings of our amazing atmosphere. Justin's fascination with weather and climate science continues into adulthood and he looks forward to being able to work one-on-one with entities like the National Weather Service and the National Hurricane Center.
When he's not forecasting, Justin enjoys taking walks outside, cooking, and snuggling with his 10-year-old dog, Gaia. He also enjoys painting, drawing, and letting his creative side roam wild.
Areas of Expertise
Reporting, Science Communication, STEM Communication, Weather Reporting
Education
B.S. in Meteorology and a minor in Mathematics, University of North Carolina at Charlotte
News