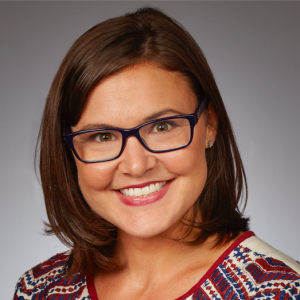 Elizabeth Flood-Grady, Ph.D.
Visiting Assistant Professor, STEM Translational Communication Center
Manager, Clinical Translational Science Institute Recruitment Center
Bio
Elizabeth Flood-Grady is an interdisciplinary, mixed-methods, health communication scientist who studies translational health communication in clinical, online, and family decision-making contexts.
Her current research explores strategic message design in the context of clinical research participation and recruitment and how online and family communication about health influence decision-making among individuals affected by complex and stigmatized illnesses.
As a Postdoctoral Associate at the University of Florida, she works jointly in the STEM Translational Communication Center in College of Journalism and Communications and the Clinical Translational Science Institute. Dr. Janice Krieger is her primary mentor.
Areas of Expertise
Health Communication, Interpersonal Communication, Research Participation and Recruitment, STEM Communication, Translational Communication
Education
Ph.D., University of Nebraska-Lincoln
News