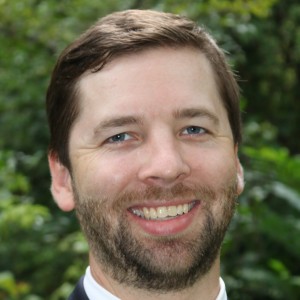 Bruce Getz
Ph.D.
Telecommunication
Bio
Hometown: Columbus, Georgia
Education
Master of Education, Curriculum and Instruction – Columbus State University
Bachelor of Fine Arts, Mass Media – Valdosta State University
Publications
Conference Presentations:
Lee, Y., Getz, B., & Xiao, M. (2016). The Effects of Regulatory Fit on News Engagement and Elaboration in High and Low Motivation Conditions.  Presented at the 2017 ICA Annual Conference, San Diego, CA.
Lee, Y., Getz, B., & Xiao, M. (2016). Challenging read: How regulatory non-fit can increase online news audience engagement.  Presented at the 2016 AEJMC National Conference.
Getz, B. (2016). Social Media Training in the Television Newsroom. Presented at BEA National Conference, April 2017, Las Vegas, NV.  Presented at the BEA Super-Regional Conference, October 2016, Columbia, SC.
Research
Doctoral Advisor: Dr. Yu-Hao Lee – Michigan State University
Bruce's general research interest is in media effects/psychology with more specific interests in media learning, especially nonacademic learning in nonformal contexts.  Have you ever wanted to learn how to do something like cook a recipe, or fix your car or computer, and relied on a YouTube video to teach you?  These are the nonacademic learning events Bruce's research is focused on.  Bruce's long-term research goals are to better understand the psychological processes which influence this kind of learning so that findings can be applied in order to provide authentic and effective learning opportunities for disadvantaged learners.
Courses
Bruce's primary teaching interests are in video production of all levels, especially those with a focus on creative production in the studio or in the field.  Outside of production courses, Bruce is also interested in teaching courses in production/telecommunication management and media and society.  The goal for all of Bruce's teaching is to create educational opportunities for students by creating and delivering curriculum which suits both their needs and interests.
University of Florida:
Lead Instructor:  RTV 3320 Electronic Field Production
Lab instructor:  RTV 3511 Fundamentals of Production
TA:  Lecture section of RTV 3511 Fundamentals of Production
Electronic Field Production