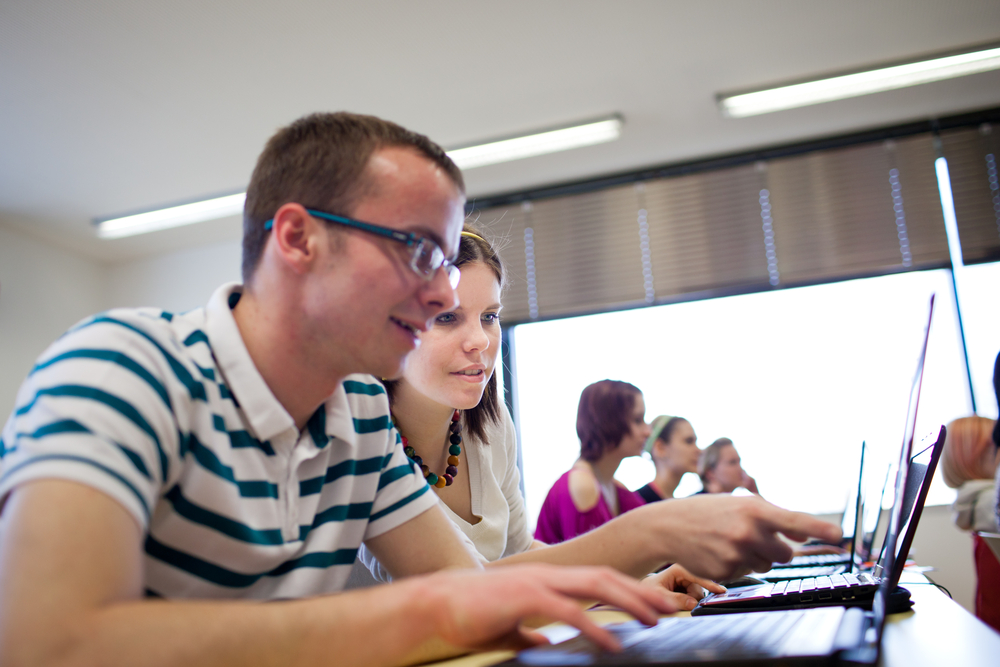 How to Apply
For information on the admission process and requirements, click here.
For an application check list, click here.
Phase 1: Fill out the Online Application
1. Go to http://admissions.ufl.edu/apply/graduate/ and click on Apply.
2. Complete all of the Personal Information
3. On the Academic Program Information page, under Primary Program:
Select the semester when you plan on starting
For "Degree Goal", select Master's
For "Program of Study", select Mass Communication
In the "Program Specialization" field:

If you're applying for the "Professional Master's Track", type in Pro Masters
If you're applying for the "Research/PhD Track", type in either International Communication, Journalism, JD/MAMC, Mass Communication Law, Public Relations, Science/Health or Telecommunication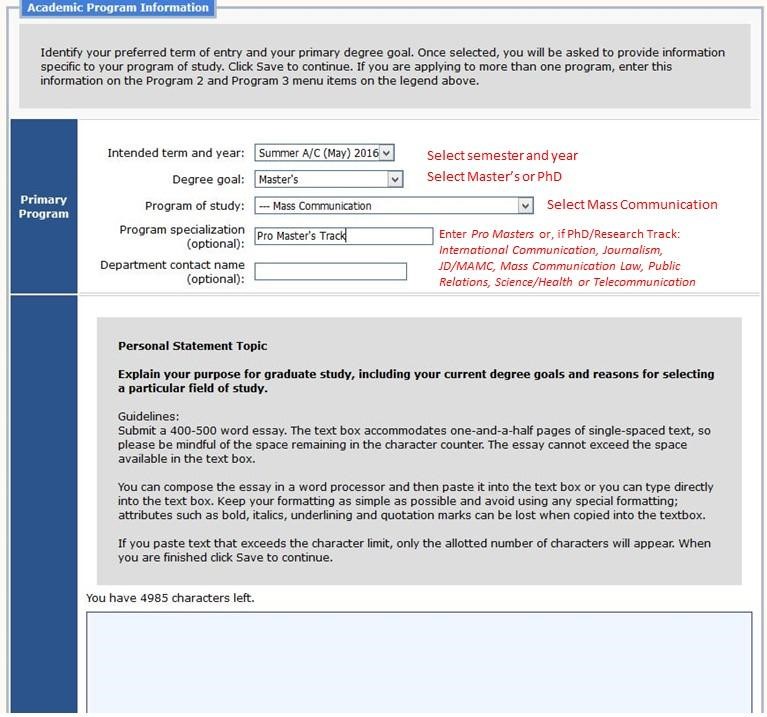 4. Complete the rest of the online application
5. Pay with a credit card before submitting application.  If  you don't submit payment during the application process, you will have to pay by check or money order which will delay processing.
Phase 2:  Send Information to the University of Florida Office of Admissions
Send the items listed below to this address:
For courier (such as FedEx, UPS, or DHL) delivery:

University of Florida
Office of Admissions
201 Criser Hall
Gainesville, FL
32611-4000

For US Postal Service delivery:

University of Florida
Office of Admissions
201 Criser Hall
PO Box 114000
Gainesville, FL
32611-4000
Download this form and submit with a $30 application fee if payment was not made during the online application process.
Have official transcripts sent from all post-secondary institutions. (A copy will also need to be sent to the College of Journalism and Communications.  See below.)
Contact the Educational Testing Service and have them send your official GRE scores.

A verbal score of 550/156 and a quantitative score of at least 550/146 are strongly preferred. Some applications with scores slightly below the minimum will be considered. Applications with GRE verbal scores below 400/140 will not be processed. GRE scores are valid for five years.

If you're an international student, submit your official TOEFL scores to the address above.

Contact the Educational Testing Service and have them send your official report. A score of at least 550 (paper-based), and 90 (internet-based) is required to be considered for admission. We also accept IELTS scores with minimum of "6." This requirement applies only to applicants from countries in which English is not the official language and includes U.S. territories and protectorates where English is not the primary language. You will not be required to submit a TOEFL score if you have spent at least one academic year at a college or university in a country where English is the official language. Intensive English language programs are excluded from the year of study provision. TOEFL and IELTS scores are valid for two years. (For information on the College's English-language enhancement program, click here.)
Phase 3: Send Information to the College of Journalism and Communications
E-mail the items below to sglee@jou.ufl.edu or mail to:
For courier (such as FedEx, UPS, or DHL) delivery:

Division of Graduate Studies
College of Journalism and Communications
University of Florida
2013 Weimer Hall
Gainesville, FL 32611-8400

For US Postal Service delivery:

Division of Graduate Studies
College of Journalism and Communications
University of Florida
PO  Box 118400
2013 Weimer Hall
Gainesville, FL 32611-8400
Three letters of recommendation, using this form.

Written letters should be on letterhead and attached to the forms. The same letters of recommendation may be used for both admission and financial aid applications. Ask authors of your letters of recommendation to send them directly to the address above or send as a pdf file to sglee@jou.ufl.edu. If you submitted your recommenders' e-mail addresses on the online application, they do not have to send hard copies.

Statement of Purpose

You will need to submit your statement of purpose during the online application process. Describe your career plans following completion of your master's degree. Tell what experiences have led to your goals and how you think graduate study will help you prepare for the career. Maximum length is 500 words. Please do not center text. Title this document "Statement of Purpose" and be sure to include your name and date. Send to address above or send as a pdf file to sglee@jou.ufl.edu. If you submitted your statement of purpose during the online application, you do not have to send a hard copy.

Supplemental application for the College of Journalism and Communications
Have official transcripts sent from all post-secondary institutions (to both UF and to the College of Journalism and Communications).   Transcripts should be sent as hard copies.
Resume (if not submitted in online application under Phase 1)
Optional: Application for graduate assistantship
Optional: Samples of your work
Instructions for International Students
If you are an international student, additional steps include:
Submit the official TOEFL score report to the address under Phase 1 above.
Please send one transcript in your native language and one transcript translated to English
Submit a Certification of Financial Responsibility

 All admitted International students who have accepted our admissions offer are required to submit this form. The International Student Services Office will send you the form via email with instructions. Without it, the University of Florida will not issue an I-20 (Certificate of Eligibility). (Do not send CFR form and bank documents to our office. The International Student Services office will contact you via email with instructions.)