Dr. Yang Feng
Advertising Associate Professor in Artificial Intelligence, Consortium on Trust in Media and Technology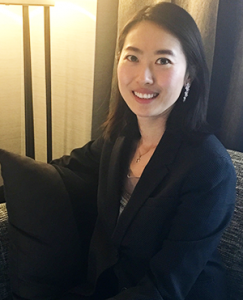 What are you teaching this semester?
Social Media Analytics & Strategy, which covers how to use the programming language Python to perform strategic social media advertising research.
What is your area of expertise?
Advertising effect and the algorithmic social media environment and machine learning and advertising effect.
What research are you working on?
I serve as the principal investigator for six projects, including virtual influencers and endorsement effectiveness, performances of different supervised machine-learning algorithms in advertising research, influencer marketing and the algorithmic social-media environment, online hate speech and social-issue campaigns, inoculation effect and influencer marketing, and effectiveness of beauty influencers. Also, I serve as the co-PI for a project that focuses on wellness influencers and the anti-vaccine movement.

What excites you most about coming to Gainesville?
I have the opportunity to work on AI-related research and to delve into the role of algorithms in social-media advertising.
What accomplishments, personal or professional, are you most proud of?
I'm not proud of what I have achieved, because I always believe my next achievement is better.
What three things don't we know about you?
I have lived in three different countries: China, Singapore, and the U.S.
I have lived in five different states: Illinois, Virginia, Kansas, California, and Florida
I believe mathematical thinking is the key to many things.

Tagged as: Yang Feng