What UF Meant to Me
Sarab Kochhar
Director of Research, Institute for Public Relations
Ph.D. 2014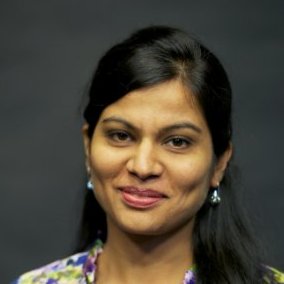 The biggest value of the degree from CJC is the greater recognition and credibility it has given me in my profession, a sense of accomplishment and personal growth and the valuable connections I have made.
The ROI of my degree cannot be quantified and calculated in numbers. The greatest ROI has been the learning it has provided me to make me ready for a dynamic work environment. I would define ROI as the "return on information" as the information and knowledge I received through my degree is way more than the "investment" I made in terms of money.
The degree not only enhanced my career but also helped me enrich my experience as a professional. The degree taught me skills that are an integral part of my everyday job and helps me make a difference to the industry.
Nicki Karimipour
Clinical Research Program Manager, University of Southern California Clinical and Translational Science Institute
MAMC 2013, Ph.D. 2016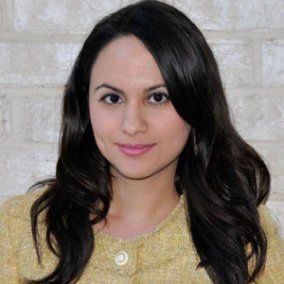 For me, earning a master's degree and Ph.D. from the UF CJC was a great experience that prepared me to take on real-life challenges in the workplace.
I currently work as the Clinical Research Support Program Manager at the USC Clinical and Translational Science Institute (CTSI), where I manage day-to-day operations and initiatives, as well as overseeing a staff of clinical research coordinators who run research studies and clinical trials at USC and the Keck School of Medicine. I also work as a consultant for medical professionals and researchers to assist with project management and creating strategic communication plans that leverage digital and traditional recruitment strategies to increase patient enrollment in non-cancer human studies.
I first became aware of the CTSI while at UF, when I began working at UF's CTSI on a recommendation from my adviser. I probably would have never become familiar with this line of work if it wasn't for that experience in the master's program.
During the Ph.D. program, I got quite involved in research, which ultimately trained me to feel comfortable and empowered in a research-centric environment where I now work. Research isn't just about numbers and statistics, it's also about the community or the people you are researching. It all comes back to communication skills and best practices, which is one of the things you'll gain in a graduate communication program.
I learned or built on many skills that have proved to be useful in "the real world." Namely, teaching three different courses during my time at UF enabled me to learn how to serve and communicate with a diverse group of students. Building on these communication skills is useful for interacting with diverse populations in the workplace and in my work now, interfacing with physicians, nurses, researchers, clinical coordinators, patients, and the public at large — and in a place as diverse and multifaceted as Los Angeles.
In the Ph.D. program, you also gain experience in conducting and presenting your own research. You are able to network with colleagues in your field and build connections for the future. The biggest takeaway for me was learning how to become empowered and create your own goals and future. Because the CJC programs are so focused on being customizable, you are able to pull from many different areas to design the education that best fits your personality and needs. I was able to focus on all things health, because that is my passion.
UF also gives you the freedom to pursue your outside interests. For example, if you want to learn more about social media management or sports communication, there are opportunities within Gainesville or remotely that you can get involved in, in terms of an internship or work experience. And the faculty are very friendly and willing to help facilitate these kinds of opportunities or job placements. They want to see their students succeed, which I think is key when choosing a graduate program.
Paula Rausch
Director, Division of Health Communications at Food and Drug Administration
MAMC 2007, PhD 2011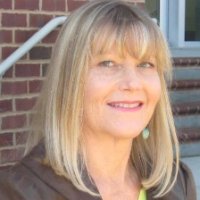 My UF Ph.D. allowed me to fulfill my desire to apply what I learned through the program to important real-world health and risk communication work, and paved the way for me to live in a city I always wanted to and to significantly increase my salary. The knowledge and support I received from my excellent mentors not only helped me excel through the doctoral program but have continued to guide me as I coach, mentor and lead my own staff members and fellows.
I strongly believe that my doctoral degree and training is what made me stand out among the hundreds of qualified candidates for the management position I currently hold.  It provided me the expertise I needed to grow effective programs in strategic communication and in health communication research that have resulted in evidence-based communications that not only better serve my agency, but also the U.S. public.
In short, the training, support, encouragement, and opportunities I received through my doctoral program at the UF College of Journalism and Communications  have opened doors for me, effectively prepared me for the work world, and have allowed me to fulfill my professional dreams, and I have wonderful memories of the program, the people and the College.