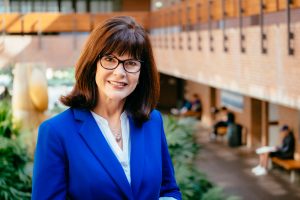 This is an extraordinary moment in time for our disciplines.
Technological advancements are accelerating, and with these advancements come dramatic changes in how information is produced, distributed, received and believed.
At the same time, trust in media, and indeed in all American institutions, is at an historic low. Where technology and trust intersect is where misinformation and dishonesty can flourish. Today, truth has lost power to bias and manipulation, impeding our ability to distinguish fact from fiction.
More than ever, the ethics and standards that we teach at CJC are critical underpinnings for professional communicators.  READ MORE