CJC vs. HHP UF Campaign For Charities Paper Airplane Contest
October 7 @ 10:25 am - 11:00 am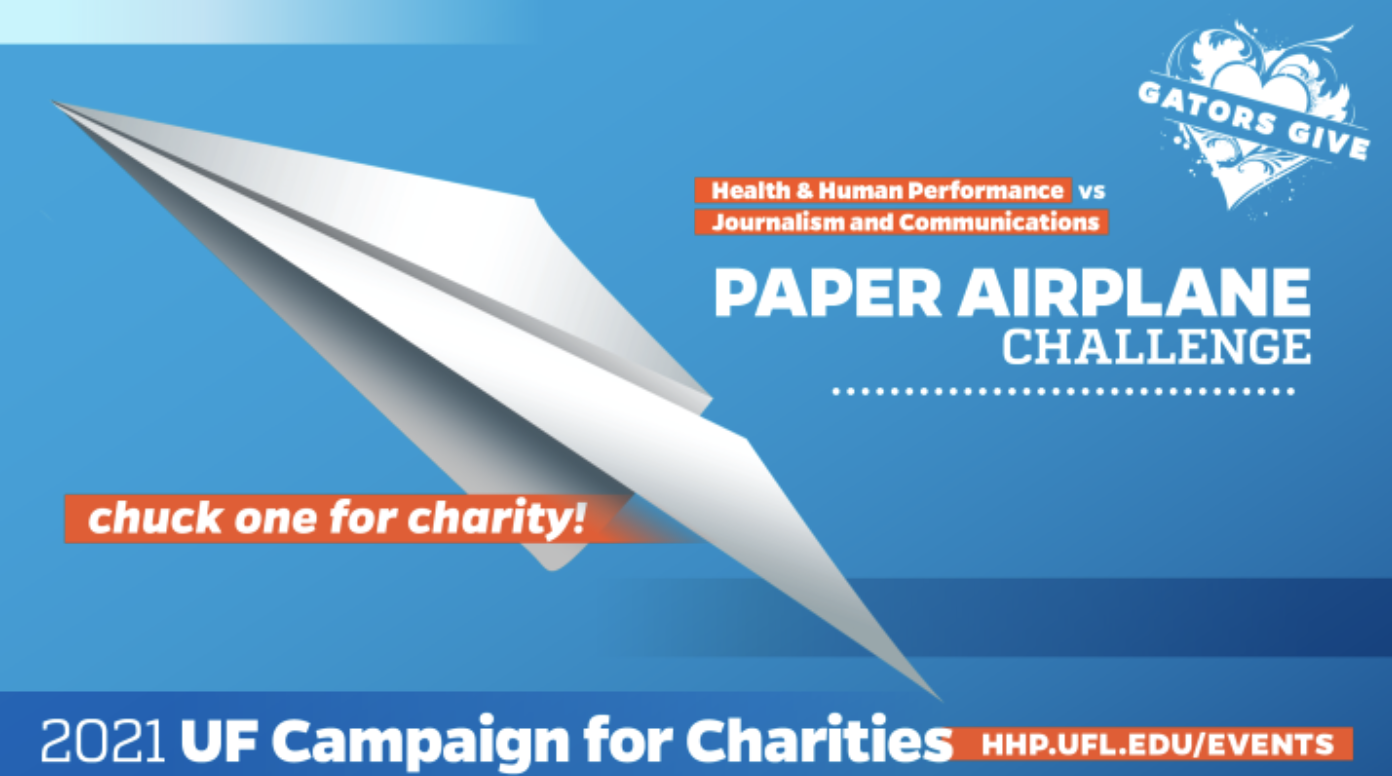 Join the College of Journalism and Communications and the College of Health & Human Performance for the fifth annual paper airplane contest supporting UF's Campaign for Charities.
The annual paper airplane contest will assemble at 10:25 a.m. on Thursday, Oct. 7, on the Southeast side of Ben Hill Griffin stadium, with throwing to begin at 10:30 a.m. Faculty, staff, students and community members are all invited to participate.
The fee for entry is $5. All proceeds will be donated to 2021 UF Campaign for Charities. Prizes will be awarded for the longest distance and most creative.
Participants should register in advance by submitting payment on the UFCC Paper Airplane Contest Go Fund Me webpage and indicate their college/department affiliation when checking in on the day of the contest.
Be sure to invite your friends and colleagues.
For more about the UF Campaign for Charities, visit ufcc.ufl.edu.
#GoGators #GatorsGive