Dr. Jasmine McNealy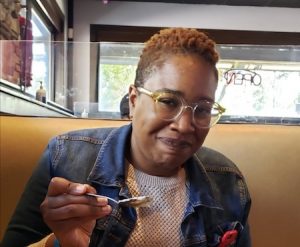 Dr. Jasmine McNealy is an associate professor in the Department of Media Production, Management, and Technology (formerly Telecommunication). Her research focuses on privacy, online media and communities. 
In July, she and colleague Stephanie T. Nguyen launched "I, Obscura," a zine focusing on dark patterns — deceptive practices used by the business sector to get online users to make decisions that may not be in their best interest. Dark patterns are in industries ranging from financial services and smart home devices to related children's technologies.
We learned more about Dr. McNealy, like her favorite movie as a kid and what she thinks the conversation surrounding topics of race and identity at UF should be. Check out her Q&A here.