Welcome to the Inclusion, Diversity and Equity Committee website. We are working to ensure that the CJC becomes a preeminent institution on matters of inclusion, diversity and equity at all levels of activities. The group works as advocates toward an inclusive and equitable environment in the service of living up to the goals stated above.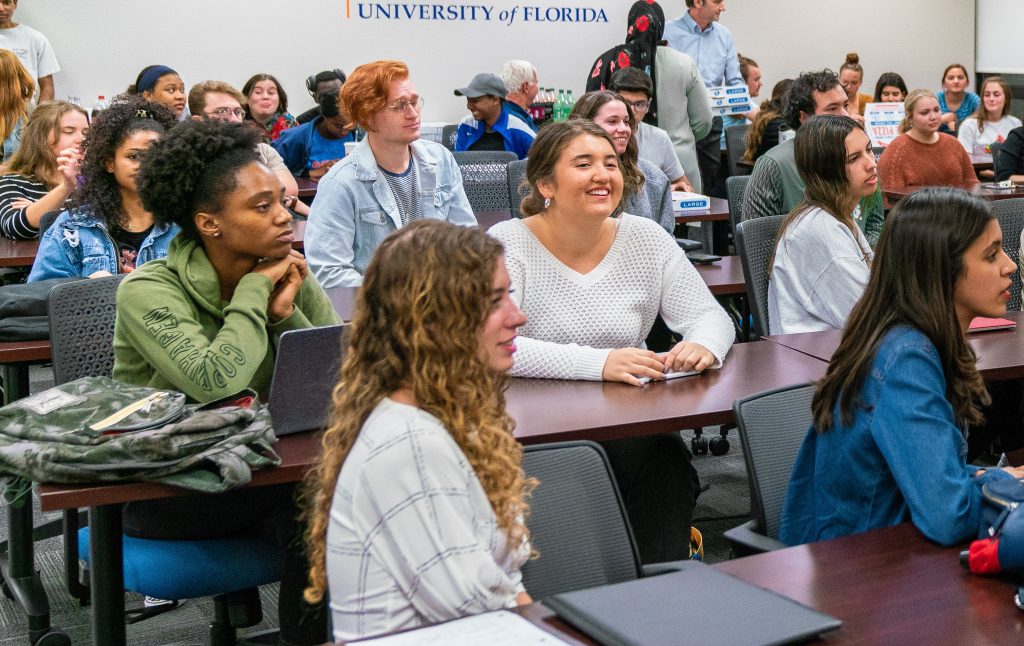 We Are CJC is a multicultural initiative created to highlight and support the College's diverse faculty, staff, and student body. LEARN MORE
We're "different." And we want your "different" here a the College of Journalism and Communications.
FOR MORE INFORMATION
Joanna Hernandez
Director, Inclusion and Diversity
Lecturer, Department of Journalism
352-273-1091
jhernandez@jou.ufl.edu