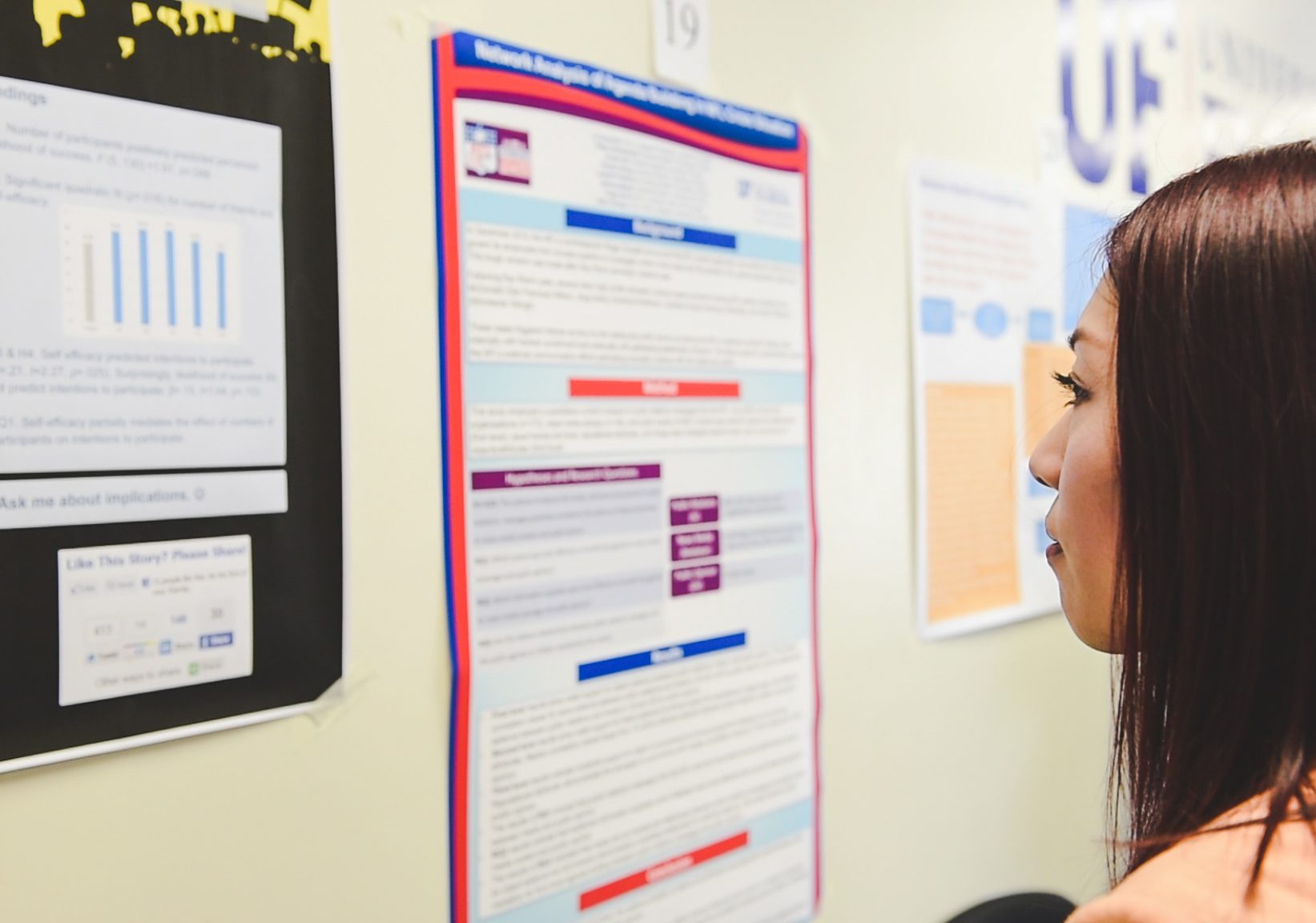 Research
Faculty members in UF's College of Journalism and Communications have a strong history of conducting and publishing research, both theoretical and practical, in journalism and communication fields. These efforts continue to elevate the exceptional reputation of the College that their predecessors built over the decades.
The College has had 14 faculty members receive the UF Research Foundation Professorship, a prestigious award which goes to UF faculty members who have a distinguished record of research and a strong research agenda that is likely to lead to continuing distinction in their fields.
UF Research Foundation Professors
*No longer at the College
The level of faculty productivity in the College of Journalism and Communications during the past six years has increased significantly. College faculty have produced more refereed conference paper presentations as well as publications. A list of refereed journals and law reviews is available here.
Research is focused around five primary areas of study:
Health and Science
Mediated Communication and Emerging Technology
Political Communication, Ethics and Law
International and Intercultural Communication
Organizational Communication and Strategic Decision-Making
Take a look at the Research and Insights coming out of the college.
Submit your work to be featured on the Research and Insights page.