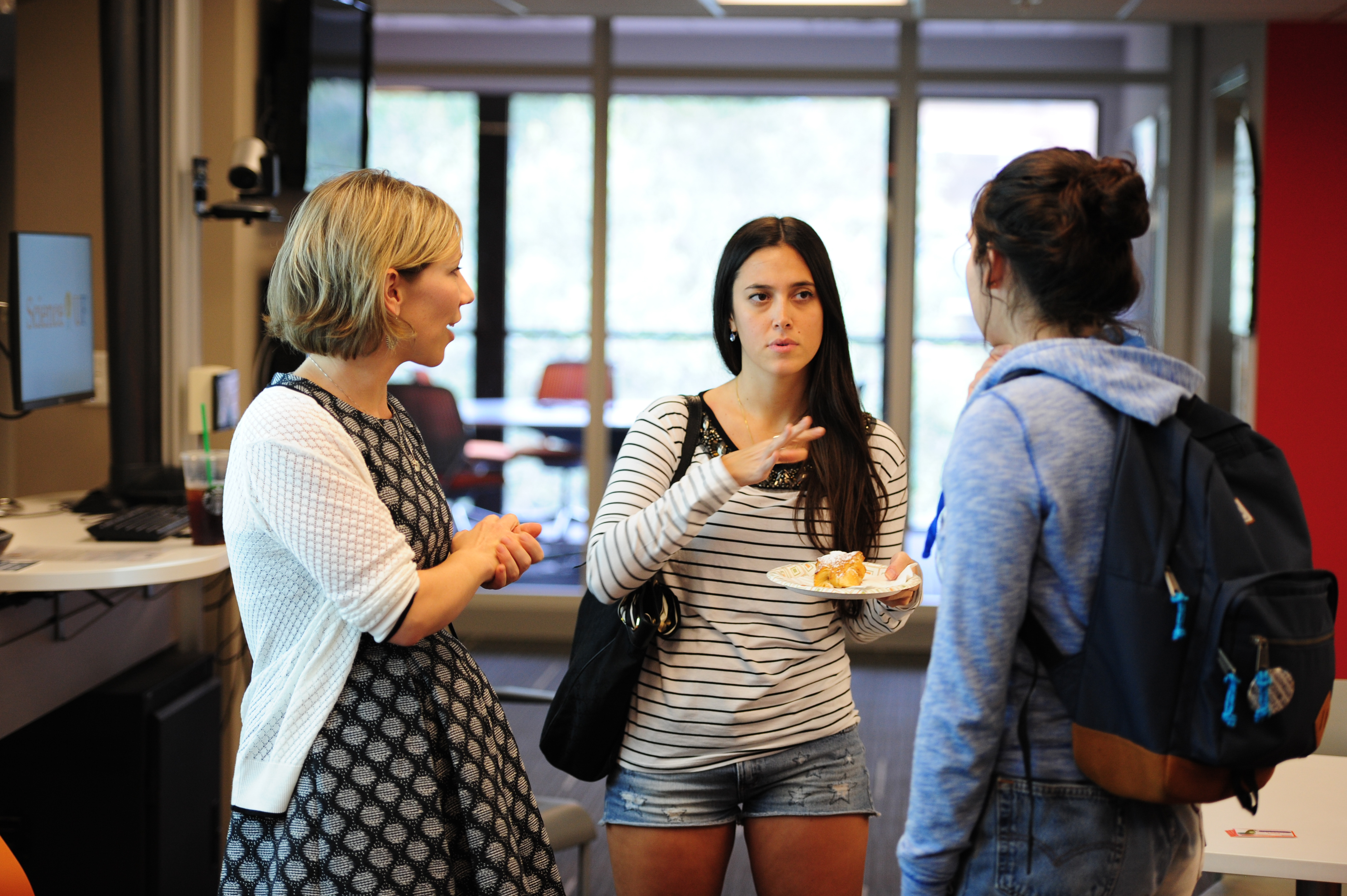 Research and Theory
Students enrolled in the Ph.D./Research Track can choose from the following areas of focus:
Master of Arts in Mass Communication:

MAMC – Advertising
MAMC – Journalism
MAMC – Public Relations
MAMC – Telecommunication
MAMC – International/Intercultural Communication
MAMC – Science/Health Communication
JD/MAMC Joint Degree
Core Courses, Specializations, Minors and Supporting Fields
Courses are prescribed for some specializations, while in others students may choose from a variety of offerings. Individually designed degree plans may involve combining specialization courses from two or more tracks.
Length of Program
Most students in this track complete their master's studies in a year-and-a-half to two years. The time required depends largely on whether the student is working and therefore must carry a reduced course load, or for thesis students on how rapidly progress is made on the thesis.
Studies may be extended for students who lack adequate background in their specialties. They must complete, beyond minimal degree requirements, articulation courses as determined by their advisers.
Qualification for Doctoral Program
Highly qualified students whose master's requirements have been completed, or will be completed by their proposed admission date, may be considered for admission to the college's doctoral program.