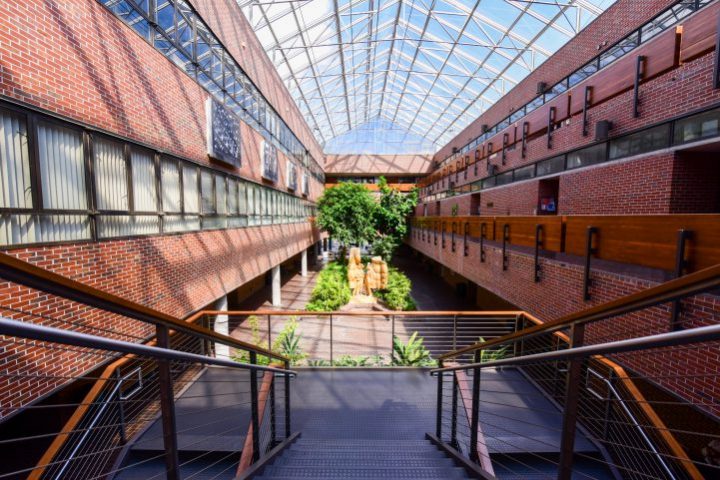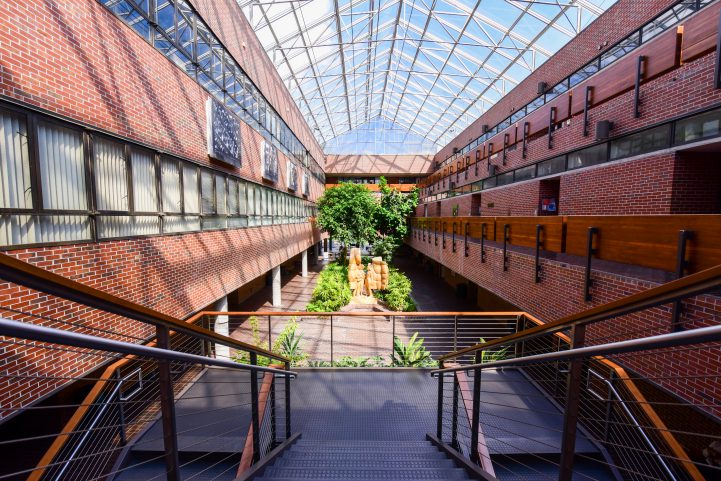 Advisory Council
The Media Production, Management, and Technology Department's Advisory Council is composed of professionals in all career phases and in most of the areas our students are interested in gaining employment. Advisory Council members visit campus each semester to meet individually and with small groups of students.  They also are available to answer questions or provide advice throughout the year.
Jason Alpert, TEL 1996
Alpert Enterprises, Seminole, FL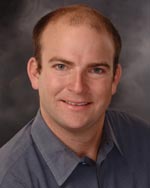 Jason Alpert is known as The Voice of All Seasons. He puts on a show like no other emcee or live auctioneer while raising millions of dollars for worthy charities around the country. His unique style captivates, engages, and entertains groups of all sizes.
Alpert Enterprises has been in existence since 2007 and currently employs a total of 5 people (all Gators, we might add!). Early on, Jason could be heard behind the microphone at some of the country's largest and most prestigious events. He was the Voice of NASCAR at Homestead-Miami Speedway and traveled the country with the IndyCar Series. He also worked for Daytona International Speedway, Orange Bowl Committee, The Special Olympics, Walt Disney World, WWE, The Delray Beach Open ATP tour event, as well as major national brands like Bank of America, Lowes and Nicorette, among others.
Before becoming The Voice of All Seasons, Jason spent nearly 10 years as an on-air television sports reporter and videographer in Miami, Tallahassee, and Columbus, GA working for local affiliates and regional and national outlets like Sun Sports, Fox Sports Florida, MaxPreps.com, and Comcast Sports Southeast.
Jason is a graduate of the University of Florida's College of Journalism and Communications, with a major in Telecommunications-News. He is a proud Preview Staffer, Cicerone, and Campus Diplomat and was the Outstanding Leader-runner up for the University of Florida's summer 1996 graduating class.
Jason currently resides in Seminole, FL with his wife Devani (UF 2001) and two children.
Manuel Aragon
Aragon Production Services, Jacksonville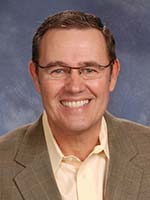 Manuel is an award winning videographer and editor. In 2001, he started his company, Aragon Production Services, Inc. which is a full service production facility. His expertise is in editing, videography and lighting. He has freelanced for ABC, CBS, NBC, CNN, FOX, GOLF CHANNEL, PGA TOUR, NFL NETWORK/FILM.
Manuel began his career in television news at WCTV, Tallahassee. He became chief photographer at WJXT, Jacksonville. He covered events such as the Challenger shuttle disaster, Hurricane Andrew, numerous political conventions and the NFL expansion of the Jacksonville Jaguars.
Manuel has won 3 Emmy awards for his videography as well as numerous Telly Awards, Communicator Awards, Axiem Awards and Cine Golden Eagle Awards.
Born in Cuba, Manuel and his parents left when he was a very young child and he grew up in Puerto Rico. He is fluent in Spanish and has done voiceovers and translations for various videos. He graduated from Valdosta State University in 1985 with a degree in Telecommunications.
Cindi Avila, TEL 1995
Spokesperson, News & Public Relations Expert – Green Goddess Public Relations (Miami & NYC)
Twitter: @chefcindi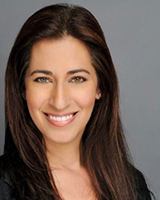 Cindi Avila graduated from the University of Florida with a degree in Telecommunication News. Her work includes anchor, reporter, and producer jobs at MSNBC, Fox News, WCBS, NY1, WTVJ, WPTV, WSVN, and more.
Midway through her career, Cindi decided to get a culinary degree and combine her career in TV with a career in food. She has since won a reality show food competition on TLC, competed on the Food Network's "Chopped," been featured on Bravo, as well as appeared on and written for numerous other outlets talking food. She now appears on various TV stations talking about food and helps get other people on television with her own public relations firm, Green Goddess Public Relations.
Cindi also recently helped run legendary newsman Dan Rather's enormously popular News and Guts website and Facebook feed.
Doug Bartel, TEL 1991
Director of Public Affairs and Business Development, Blue Cross and Blue Shield of Florida, Miami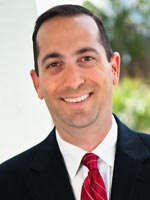 Doug Bartel serves as Director of Public Affairs and Business Development for Blue Cross and Blue Shield of Florida in South Florida. In his role, Bartel is responsible for Business Development, Media Relations, Public Relations and Communications in Broward, Martin, Miami-Dade, Monroe, Indian River, Okeechobee, Palm Beach and St. Lucie counties.
Bartel brings with him years of experience in marketing, business, broadcast journalism, public affairs, non-profit organizations and healthcare. Before joining Blue Cross and Blue Shield of Florida, Bartel spent three years as President and Creative Director of Excel Communications Group, a consulting firm specializing in Marketing, Public Relations and Media Relations for local, state and national non-profits. During that time, he served as Director of Multimedia for the Dan Marino Foundation, a 501(c)(3) charity based in Weston, FL, which focuses on research and programs for children with autism and other neurological disabilities. Prior to that, he served as Executive Producer of WTVJ/NBC 6 where he earned one of two distinguished Emmy Awards, as well as several other regional and state awards.
Bartel spent nearly 15 years in the television and radio industry as a producer, executive producer and as a reporter/anchor. Throughout his career, Bartel has held leadership positions with various charitable and professional affiliations. He is currently a Board Member and active participant in several organizations including: the Greater Miami Chamber of Commerce, Donors Forum of South Florida, Broward Alliance, Autism Speaks, March of Dimes of Florida, the University of Florida College of Journalism and Communications Advisory Council, Leadership Broward, Gulliver Schools Alumni Council and others.
Doug has a B.S. in Telecommunications from the University of Florida, with a Minor Concentration in Spanish. He has an M.B.A. from the University of Miami with an Advanced Concentration in Healthcare and Health Management. Doug is married with three children, and lives in Broward County.
Donna Bell, TEL 1994
Morning/Noon Anchor, WJHG-TV (NBC), Panama City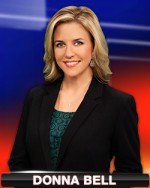 Donna Bell is the News Director at NewsChannel 7. She also anchors "NewsChannel 7 at Noon."
Donna was promoted to the News Director's role in February 2014 and anchored "NewsChannel 7 Today" for 13 years. She started her Broadcasting career at WJHG in June 1994, after graduating from the University of Florida's College of Journalism and Communications. Donna has reported on a wide range of stories and news events while at WJHG. She's covered several U.S. Presidential visits to Northwest Florida. She traveled to San Diego to follow a Panama City soldier injured in Iraq through his rehabilitation. She has reported from the cockpit of an F-16 with the Air Force Thunderbirds, and from the front lines of numerous tropical storms and hurricanes, including Hurricanes Opal and Ivan, which severely damaged the area.
While working at WJHG, she was selected to travel across Europe in a special German-American journalist exchange program, learning about politics and policies overseas. Donna currently serves on the Advisory Board for the UF College of Journalism, where she mentors future journalists. She has also been named several times in the Best of Bay Favorite Media Personality category, and is the recipient of a Hearst Broadcast News award, and several Associated Press awards. In her twenty years at WJHG, she has "done it all," anchoring and reporting on almost every shift, and even working as weather anchor for several years.
Donna is also very active in the community. She volunteers on the board of the local American Cancer Society, and has served as past chair and honorary chair of Making Strides Against Breast Cancer. Under her leadership, MSABC was an event awarded most over-goal and largest growth of any walk of its kind in Florida. After losing her mom to breast cancer in 2013, she has become even more passionate in raising awareness about cancer screenings and prevention. She was awarded with the American Cancer Society's Hope Award for her volunteer efforts in fighting cancer in Northwest Florida.
Donna can frequently be seen speaking at local events, ranging from women's leadership groups to local churches and schools. When she's not at work, Donna enjoys spending time with her husband and their two sons. Together they love traveling, skiing, baseball, and cheering on the Florida Gators!
Trimmel Gomes, TEL 2005
President, Gomes Media Strategies LLC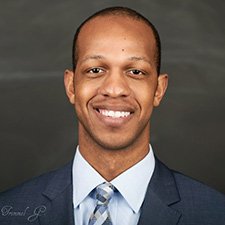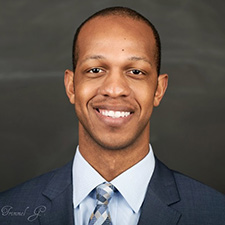 Trimmel Gomes is a veteran broadcaster and communications expert with more than 15 years experience as an award-winning journalist for major news outlets like NPR and PBS. He's covered complex and important public policy issues while managing a statewide news team as news director of Florida Public Radio/WFSU-FM, in Tallahassee. Trimmel is often quoted as a noted expert on Florida politics, appearing on national and statewide media. He is a graduate of the College of Journalism and Communications at the University of Florida, a member of the college advisory council and an adjunct instructor in the College of Communication & Information at Florida State University. Gomes is president of Gomes Media Strategies LLC, a public relations and production firm. He serves on the boards of the First Amendment Foundation and LeMoyne Center for the Visual Arts. Gomes also hosts The Rotunda; a weekly public affairs podcast about the people and issues shaping Florida politics.
Adam Lowitt
Writer, Producer and Comedian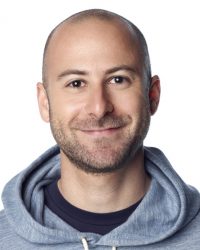 Adam Lowitt is a writer, producer and comedian. He won six Emmys for his work as showrunner on The Daily Show with Jon Stewart and continued on as an E.P./Writer, and on-camera contributor, for The Daily Show with Trevor Noah. Lowitt was E.P./Writer on Sacha Baron Cohen's Who Is America and showrunner on Bill Burr Presents: Immoral Compass for Roku. Adam has developed scripted pilots with CBS, FX, and HBO and as a comedian, was selected in 2012 to perform at the Montreal Comedy Festival as part of their "New Faces" showcase.
Brett Opdyke, TEL 1995
Executive Producer, Bally Sports Florida & Bally Sports Sun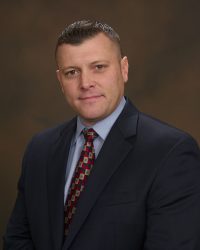 Brett Opdyke is the Executive Producer for Bally Sports Florida and Bally Sports Sun managing over 650 annual live productions of NBA, MLB and NHL games in the state of Florida.  He also oversees the production of original documentary programming for the networks.
Prior to his current role, Brett served as a Coordinating Producer, Producer, Director and Production Manager for Fox Sports Florida and Fox Sports Sun.  In his first season producing Major League baseball games, he covered the 2003 Florida Marlins championship season, and has been lucky to be involved with the Miami HEAT's back to back championships in 2012 and 2013, and the Tampa Bay Lightning's back to back Stanley Cup championships in 2020 and 2021.
Brett started his career with Sports Channel Florida in 1997 serving in a variety of roles which included producing and directing college football, basketball and baseball games.
Brett is an 11-time Emmy Award winning producer of live game productions, documentary shows and feature content.  He currently resides in Parkland, FL with his wife Corie (UF 1996) and their three children.
Marc Robertz-Schwartz, TEL 1989
President and Founder, Red Apples Media, Leesburg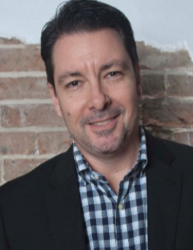 Marc Robertz-Schwartz, a 1989 graduate of the College, spent the first 20 years of his career working for affiliate and O&O TV stations "from Maine to Miami." During that time, Robertz and his creative teams accumulated more than a dozen industry awards, oversaw a three-way affiliation switch for Baltimore's WMAR, a 50th Anniversary and new facility for WTVJ in Miami and achieved countless promotions, programming, marketing, sales and news accomplishments.
In 2003, Robertz took the reins of VNN – the 24 hour cable channel based in The Villages, a massive active lifestyle retirement community in Central Florida. During that time, his staff of 100 produced 18 hours of weekly award-winning, hyper local content including lifestyle, sports, game show, magazine, news and special event programming. Robertz and his team also launched the first live morning show on VNN, established its first revenue model and engineered numerous live broadcasts including a visit to The Villages by former President George W. Bush. Robertz would later launch the in-house media, marketing and production company for The Villages until being laid off during the real estate crash in 2008.
Shortly after, Robertz launched Hometown Health TV, LLC with the goal of bringing "Good things to those who wait" in physician waiting areas. HHTV has produced more than 125 consecutive episodes, making it the longest running and most honored locally produced production in the market. In 2012, Hometown Health TV, LLC was named the National Association of Incubator Businesses "Non-Tech Business of The Year." HHTV has since been rebranded as Red Apples Media and has grown to include extensive multimedia production, marketing and agency offerings. Red Apples Media has also distinguished itself as the area's most aware-winning video production company with more than two dozen Telly, MarCom and other community and industry awards.
Robertz serves on several Central Florida boards, volunteers and provides pro bono production services for numerous not-for-profits and MCs several community events throughout the year.
Red Apples Media is in rare company, having been named to the Gator 100 for two consecutive years for its continued financial growth.
Dawn Rodriguez, PR 1985
Senior Account Executive, Gator IMG Sports Marketing, Jacksonville (secretary)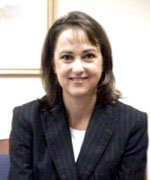 Dawn is a senior account executive for Gator IMG Sports Marketing. She is responsible for selling all of marketing and multimedia opportunities for University of Florida athletics including venue signage, corporate partnerships, official athletic web site, television and radio.
Dawn came to the Gator IMG Sports Marketing from WJXT – Channel 4, where spent 14 years as a marketing specialist, working with Jacksonville-based businesses and national accounts. She also coordinated sales of all stations sports programming, creating overall sports packages and working with the sales staff to keep the department on track in sports sales. Prior serving as a marketing specialist, she worked as sales promotions director where she was responsible for creating and coordinating all station sales promotions and overseeing commercial production.
She previously served as assistant marketing manager for the Jacksonville Landing Downtown Marketplace and was communications manager for Sawgrass in Ponte Vedra Beach. In that role she served as the media center chairman for the SENIOR TPC golf tournament and coordinated credentials and daily operations for The PLAYERS Championship media center.
Dawn is the recipient the Grand-All Jacksonville Golden Image award from the Florida Public Relations Association for a community campaign executed at the Jacksonville Landing and was awarded a state arts grant for another Landing campaign. She is a graduate of the University of Florida, College of Journalism and Communications, with a major in Public Relations. She is a member of Kappa Delta Sorority.
Robyn Sieron, TEL 1982
Robyn Sieron Productions, Jacksonville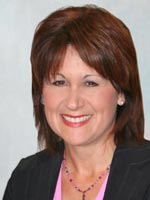 Robyn Sieron is an award winning journalist and writer. She currently runs her own production company which focuses mainly on documentaries. She also does marketing, social media and blogging for a law firm and for a non-profit. She writes a weekly column for the Florida-Times Union (under a pen name). She previously hosted a statewide television sports show called "Gator Tales" and spent 16 years as a television news reporter and anchor.
Robyn has been honored with an Emmy Award, numerous Telly Awards, Communicator Awards, Axiem Awards and a Cine Golden Eagle for her documentary work.
While at UF, Robyn was honored with the Weimer Award as Outstanding Student in the College of Journalism and Communications.
Christy Stratton, TEL 1992
Television Comedy Writer/Producer, Los Angeles
Twitter: @ChristySMann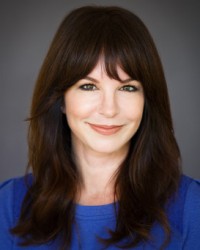 Christy Stratton is an Emmy-nominated TV comedy writer/producer whose credits include Modern Family, Raising Hope, Awkward and the animated series King of the Hill and Bless the Harts, where she also voiced the character of "Dawn." She has written half-hour comedy pilots for CBS, TBS, MTV, Comedy Central, Warner Bros. Studios and 20th Century Fox Studios. Currently, she is Executive Producing/Showrunning The Flats, an adult animated series for Amazon Studios.
Christy wrote, directed and produced the semi-autobiographical digital series Everyone's Crazy But Us starring Diedrich Bader, Kate Walsh, Alex Borstein and Keegan-Michael Key. It was selected for the Independent Television Festival and received both an Emmy nomination and a Webby nomination.
Originally from Texas, Christy graduated with High Honors from UF with a degree in Telecommunication. At the CJC, she was a DJ for WRUF-AM and wrote and recorded local ads for the WRUF-FM Continuity Department. She received Honorable Mention for Outstanding Leader and was a member of Florida Blue Key.
Christy is a second-generation Gator – her father graduated from UF in 1967. He served on the Mechanical and Aerospace Engineering Advisory Council for several years.
Christy lives in Encino, California with her husband and son.
Erik Waxler, TEL 1994
News Reporter/Multi-Media Journalist, ABC Action News Tampa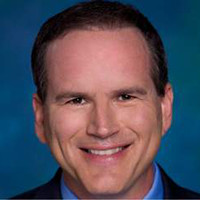 Erik Waxler joined ABC Action News in December 2008. He's been all over the Tampa Bay area covering news and sports as a reporter and multi-media journalist.
He traveled with the United States Air Force to Haiti and reported on the aftermath of the devastating earthquake. He's also gone on assignment for ABC Action News at the Daytona 500, SEC Championship, and Sugar Bowl.
Before coming back to Tampa, Erik spent 14 years as a sports anchor and reporter in Terre Haute, Knoxville, Louisville and Indianapolis.
Among his career highlights are covering the 2004 Summer Olympics in Athens, Greece, and reporting live from the White House after the Tennessee women's basketball team won the NCAA Championship.
Never one to slow down, Erik's also hitched a ride in an F-18 with the Blue Angles and been driven around Indianapolis Motor Speedway at 175 miles an hour.
Erik was named Outstanding Graduate in television news at the University of Florida. He grew up in North Miami Beach and is extremely happy to back in the sunshine state with his wife and son.
Dana Webber, MAMC 2000
President, Legacy Distribution, Atlanta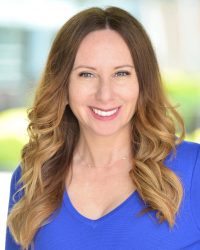 Dana Webber is a seasoned media executive with deep expertise in U.S. and International Program Distribution, Digital Media Distribution, Content Acquisition, Corporate Development, and Strategic Planning. Dana heads Legacy Distribution, one of the leading independent program distributors of content worldwide. Legacy is on the forefront of constantly seeking innovative ways to maximize the value of client's content through innovative channels of distribution.
Webber began her career managing Domestic Television Distribution Sales working with major U.S. Studios, NBC-Universal, Warner Bros., and Program Partners International. There she specialized in licensing first-run and off-network programming to both the U.S. Broadcast Syndication and Cable Television Markets.
Dana graduated from the University of Florida College of Liberal Arts and Sciences in 1999 and earned her Masters of Mass Communications from the University of Florida College of Journalism and Communications in 2000. She has served on the Media Production, Management, and Technology Advisory Council since 2004. Currently Webber resides in Atlanta, Georgia with her husband, Andy, and two children, Lindsey and Adam.
Steve Weinstein, TEL 1987
Vice President and General Manager, WEWS-TV Cleveland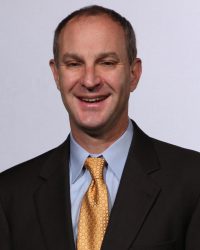 Steve has worked for Scripps in various capacities including Vice President and General Manager of KERO/KZKC duopoly in Bakersfield, CA, News Director at KJRH in Tulsa OK, and News Operations Manager at WMAR in Baltimore. He began his career as a commercial production videographer at WBFF in Baltimore and joined their news department as a photojournalist several years later. He ascended to the Chief Photographer role at this NPPA award winning station for his first leadership opportunity.
While at KERO in Bakersfield, Steve partnered with Arizona State University's Cronkite School of Journalism to develop the Journalism Career Program to give young journalists their first chance at a career with high growth potential throughout Scripps. This program has been replicated with other Scripps properties and routinely hires 20 graduates per year at various stations.
Steve has won multiple Emmy Awards for news photography, producing and most recently Station Excellence. He is an active member of the National Press Photographers Association and has won dozens of awards as a photojournalist at WBFF including being a member of the 1996 Station of the Year team.