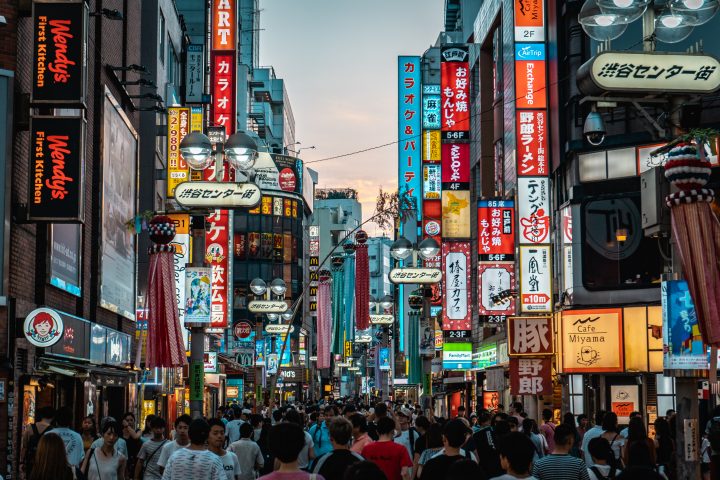 FAQ
When is the program? May 27-Aug.9, 2021: You must be in Tokyo by Thursday, May 27. (You may arrive earlier if you wish, but you would have to find your own accommodations until May 27). Complimentary transportation from the airport to your housing is available on May 27. The program ends on Wednesday, Aug. 9.
Will we have media accreditation to the Olympics? Each student will receive up to five days of accreditation to the Tokyo 2021 Main Press Center. A rotation schedule will be created based on students' skills and assignments.
Do I have to be affiliated with CJC or UF to go on the program? No, all students are welcome to apply, from freshmen to graduate students across all majors and throughout the country.
I am supposed to graduate in May, can I still participate? Yes, but your graduation date will be moved to August. You can still walk in May.
How many credits will I get? You will get six credit hours through this program: three for your eight-week internship and three for the faculty-taught course about covering the Olympics.
What is the application process? The application requires the standard study abroad application, your resume, a statement of purpose explaining why you should be selected for the program, and a list of the language(s) you speak. Click here for more information.
Must I speak another language to be selected for this program? No, we ask about the language(s) you speak purely for informational and organizational purposes. You are not expected to speak Japanese or any language other than English.
How much is the program? The program costs $9,950 for undergraduate students and $10,046 for graduate students. This price includes tuition, housing in Tokyo, the UF International Center application fee, internship placement, international medical insurance and a few cultural activities, including attending a sumo wrestling practice. The program cost does NOT include airfare, meals or incidental expenses.
Are there extra fees for international students?  Tuition is included regardless of your in-state or out-of-state status, so no extra fee is required for that. However, you may have to pay for a Japanese visa (depending on your country of citizenship).
Is financial aid available?  Thanks to generous donors, our college is creating special scholarships for the program. Some of these scholarships will be reserved for first-generation students. To learn more, go to the Scholarships page. Competitive scholarships are available via the UF International Center. Many scholarships can be used to cover program costs, including Bright Futures. Student loans may also be used. To learn more, visit the UF International Center's financial aid page and their scholarships page.
Do I need a visa? If you are an American citizen, you do not need a visa. If you are an international student, you must meet with your international student adviser (in the UF International Center) to make sure of your visa requirements (1) to participate in the program and (2) for re-entering the U.S.
Do I need to find my own internship? No. Intern abroad provider CRCC Asia will find placements for you in Tokyo. You will have an interview with them so they can get to know you and find the best placement possible for you.
Will the internship be paid? No. All internships will be unpaid.