We're teaching leaders and changemakers how to use behavioral, social and cognitive science to achieve their goals.
The Center team offers customized communications training that's rooted in what science teaches us about how people learn, think and form opinions. Our lively, fun and hands-on communications workshops are led by coaches with deep expertise and experience and our sessions are driven by recent insights from psychology, sociology, neuroscience, public relations and political science scholarship.
Want more information on how to attend one of our workshops? You can reach us here. Workshops are normally 1.5 days, but can be adjusted to accommodate your organization's needs.
Our strategic communications training can help you:
Hone storytelling skills to inspire support for your organization's mission and vision
Build and manage relationships with the individuals and organizations crucial to helping you achieve your goals
Develop a strategic communications framework
Write with confidence, clarity, and charisma
Create memorable and compelling presentations worthy of the TED stage
Facilitate high-stakes meetings with "influentials" such as high-level administrators, policy makers, and funders
Interact with the news media to build credibility and call people to action
Think quickly in challenging communication scenarios
Leverage social media to develop a meaningful digital network
Use design thinking and systems thinking to create meaningful calls to action
Training and workshops
    
Strategic Communications Training for Non-Profits and Change Leaders
This training helps change leaders communicate their work effectively to donors, trustees, journalists and policymakers and focus their efforts where it can have the greatest effect.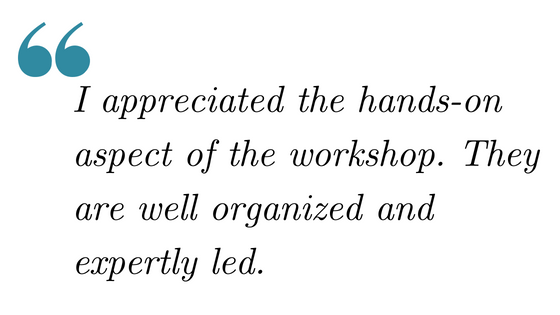 Science Communications Academy
Our science workshops help scientists build relationships and communicate the value of their work to funders, collaborators, policymakers, and members of the news media. We'll help you present more effectively, hone your writing skills, and hold effective meetings with the partners who are critical to your success.

Science of Storytelling Academy
Learn the science and power of effective and transformative storytelling, and bring a storytelling culture to your organization.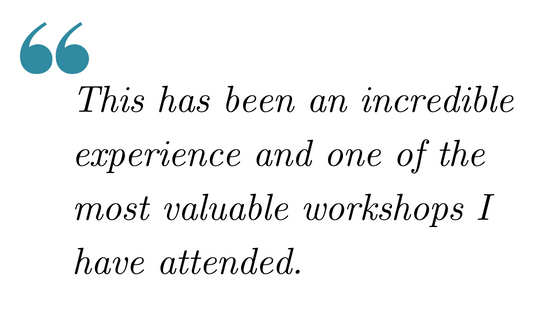 Strategic Communications Training for Scholars and Leaders at the University of Florida
Apply now to join the 2018 strategic communications training program we've built just for scholars and leaders here at The University of Florida. Read more about the program here.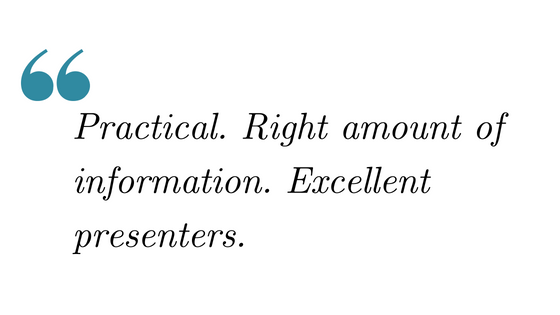 Our Coaches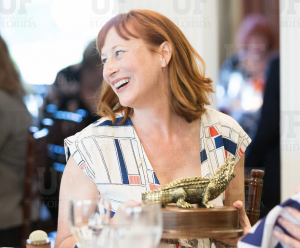 Ann Christiano is the Frank Karel Chair in Public Interest Communications and the director of the newly established Center for Public Interest Communications. In that role, she is developing a first-ever curriculum in public interest communications, connecting practitioners and scholars who are already working in the field, and nurturing and sharing research that can advance this newly emerging academic discipline. Public interest communications uses science-driven strategic communication and storytelling to advance positive social change.
Ann directs the frank gathering, which brings together hundreds of leaders from around the world who are working at the front lines of social causes, as well as scholars and funders to share the best of what they know in Gainesville every February.
Before she came to the University of Florida, Ann was a senior communication officer for the Robert Wood Johnson Foundation, where she directed communication efforts for programs that address the social factors like housing, education and mental health that drive health and well-being.
Ann's writing has appeared in the Stanford Social Innovation Review and Quartz and she was the University of Florida's Teacher of the Year in 2014. Her work through the Center includes partnerships with the United Nations High Commissioner on Refugees, The Department of State, and several agencies who work in this domain. She has worked with several federal agencies, the Gates Foundation, and nonprofits and foundations throughout the United States. She regularly trains scientists and other leaders to more effectively convey the importance of their work.

Annie Neimand is a Ph.D. candidate in the University of Florida Department of Sociology, and the director of research for the Center for Public Interest Communications, housed in the University of Florida College of Journalism and Communications. As the director of research, she works with organizations to apply behavioral, cognitive and social science to their work. Center partnerships include the United Nations High Commissioner for Refugees Innovation Service, The United States Department of State, and public interest communications agencies in the United States.
For five years, she has led the research arm of frank, an annual meeting in Gainesville that connects practitioners, funders, scholars and activists working on public interest communications around the world. In this role, she connects the field of public interest communications practitioners to research.
She is part of the Strategic Communications Academy training team, where she integrates research from a range of academic disciplines into communication trainings for scientists and non-profit leaders. Trainees have included the Bill and Melinda Gates Foundation, National Academy of Medicine, scientists and program officers at the National Institute for Food and Agriculture; University of Florida scientists, program leaders and educators; and many foundation and nonprofit communicators.
Her writing has been featured in the Stanford Social Innovation Review, The Conversation, Quartz, Salon, The Huffington Post, and Newsweek. Annie is a trained qualitative researcher, with expertise in interviewing, focus groups and ethnography. Her areas of study include the social and psychological underpinnings of public interest communications, science communication, and social movements.

As the Center's director of programs and training, Ellen Nodine oversees the daily operations and provides leadership in the strategic direction of the unit. As a member of the Strategic Communications Academy team, she delivers in-person and online training to various constituents. She also teaches writing as an adjunct faculty member for the College of Journalism and Communications.
Ellen is the event manager for the frank gathering, which brings together hundreds of leaders from around the world who are working at the front lines of social causes, as well as scholars and funders to share the best of what they know in Gainesville every February.
She received her Master's in Education from the University of Florida, with a specialization in Curriculum Design and Education Technology. Her master's thesis examined the ability to establish social presence in an online community through the use of Twitter.

Matt Sheehan
Matthew C. Sheehan is a journalist and MBA who has spent his career working in established and emerging media, and is now on the journalism faculty at the University of Florida.
As director of stories and emerging platforms, he is charged with helping to lead the College's efforts at examining the intersection of storytelling, science and the social good. He leads a content and product incubator called Hatch that uses the principles of human-centered design to conceptualize, test and launch projects for the future of media and information.
As the inaugural director of the College's Innovation News Center (2013-16), he led the integration of three separate broadcast newsrooms into one, built out the digital properties, integrated JOU student immersion opportunities and served as news director and executive editor for the University's seven media properties, including the NPR, PBS and ESPN affiliates. He is a former assistant news editor at The Washington Post and previously worked in administration at University of Maryland's Philip Merrill College of Journalism.
Sheehan joined the college in 2011 as director of the 21st Century News Laboratory, shifting from two years in the media startup world where he served as chief operating officer for a niche media company focused on recreational boating.
Sheehan served as an adjunct professor in visual journalism at Merrill while working at the Post. He taught graphics and news design to students at the college, high school and post-graduate level, including as an instructor for the American Society of Newspaper Editors High School Journalism Institute, the Maryland-District of Columbia Scholastic Press Association and the Washington Post's Young Journalists Development Program.
While in grad school at the Robert H. Smith School of Business, he served as an academic administrator, Web strategist and developer for the Merrill College, and was the college's communication director.