Cynthia Barnett, JM 1989, MA 2003
Cynthia Barnett, JM 1989, MA 2003, is an environmental journalist who has covered water and climate stories worldwide, from the decline n Florida's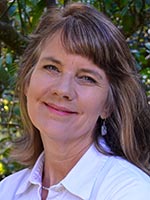 signature springs, to epic drought in California and Australia, to the rainiest place on Earth in Cherrapunji, India.
She is the author of three books. Mirage: Florida and the Vanishing Water of the Eastern U.S. won the gold medal for best nonfiction in the Florida Book Awards and was named by the Tampa Bay Times as one of the top 10 books that every Floridian should read. Blue Revolution: Unmaking America's Water Crisis was a Boston Globe top 10 science book of 2011. Her new book, Rain: A Natural and Cultural History will be published in April. The New Yorker's Elizabeth Kolbert calls Rain "a lovely, lyrical, deeply informative book." American historian Douglas Brinkley describes it as "a landmark work of environmental history … Rain is a triumph."
Before she turned full-time to her books, Barnett was a newspaper and magazine reporter for 25 years, more than half as senior writer for Florida Trend magazine. Her numerous journalism awards include a national Sigma Delta Chi prize for investigative magazine reporting and eight Green Eyeshades, which recognize outstanding journalism in 11 southeastern states.
Barnett has returned to CJC for 2015 as Hearst Visiting Professional. She is teaching environmental journalism and teaming up across disciplines with UF faculty and students who are working to improve public understanding of complex environmental issues including climate change.
Fabiola Santiago, JM 1983
Fabiola Santiago, JM 1983, is a Metro columnist at The Miami Herald, where she has been a reporter and editor for 35 years. Her widely read columns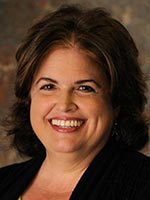 reflect on the issues and the people who shape Miami's unique multicultural community.
Santiago is also the author of children's fiction, poetry, essays and the novel Reclaiming Paris, set to the backdrop of Miami's Cuban culture and history. The novel traces the story of a woman who switches perfumes and lovers along her journey to reconcile the loss of family and country. Published by Simon & Schuster in two languages (Siempre París in Spanish), and chosen for a Mariposa Award as Best First Book at the International Latino Book Awards, the novel (re-titled Habanita) is a bestseller in Norway.
Santiago arrived in the storied Herald newsroom as a University of Florida intern just in time for one of the most momentous stories of 20th century Miami – the influx of 125,000 Cuban refugees to a city teeming with racial and ethnic conflict, cocaine cowboys, and corrupt police.
At The Herald, Santiago covered hurricanes, murders, Cuban political prisoners, Central American refugees and immigration policy before she became a Neighbors editor.
In 1987, she helped launch The Herald's Spanish-language sister newspaper, El Nuevo Herald, which became the largest in the country and winner of numerous industry awards year after year. She held the joint titles of El Nuevo City Editor and Associate City Editor of The Herald, and was promoted to Managing Editor in 1989, a position she held until 1993, when UF tapped her to become the College's Freedom Forum Distinguished Visiting Professor. At UF, she taught an urban journalism class she designed around the Miami multiethnic and racial experience, a first for the college, and team-taught ethics.
Santiago shared in the 2001 Pulitzer Prize for news breaking coverage of the federal seizure at gunpoint of the Cuban child Elián González in 2001. The Society of Professional Journalists has awarded her features writing and commentary awards. She has served on the UF Journalism Advisory Council and the Poynter Institute's Board of Trustees. She also has taught at Florida International University, Barry University and the Florida Center for the Literary Arts.
Ann M. Smith, PR 1982, MAJC 1985
Ann M. Smith, PR 1982, MAJC 1985, is a strategic public relations leader whose experience has spanned the healthcare, consumer products and sports marketing industries.
Smith currently serves as Senior Director of Corporate Communications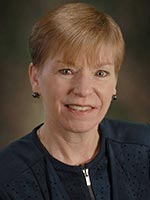 at Express Scripts, responsible for creating and executing innovative communication strategies that help the company's more than 30,000 employees understand their full roll within the organization and deliver on key strategic business goals.
Smith joined Express Scripts after a successful merger with Medco Health Solutions, where for 12 years she developed and executed integrated marketing and public relations campaigns that defined and built the company's brand among key constituents – investors, clients, consumers, physicians and the media. In addition, Ann managed and coordinated external communications for Medco's subsidiaries United BioSource, Accredo Specialty Pharmacy, DNA Direct and Liberty.
Prior to joining Medco, Smith served as Senior Director of Marketing Communications at Nabisco, where, for a decade, she developed award-winning publicity campaigns for iconic brands such as Oreo, Chips Ahoy!, Ritz, Planters and Grey Poupon.
A member of the 1982 National Champion Lady Gator Gymnastics team, Smith started her career in the Sports Information Department at the University of Florida. She later went on to join the communications team that established the first Goodwill Games in 1986.
Joe Zubizarreta, ADV 1982
Joe Zubizarreta, ADV 1982, Chief Operating Officer of Zubi Advertising, joined the company in 1990 after eight years with Beber Silverstein and Partners, where he started as an entry-level Media Buyer fresh from the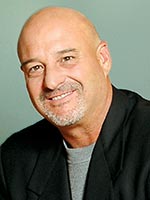 University of Florida. On the fast track, Zubizarreta became the youngest Account Supervisor at Beber in less than five years.
Founded in 1976, Zubi is one of the nation's largest minority-owned advertising agencies. As Chief Operating Officer, Zubizarreta oversees Zubi's business development, strategic planning and client relations. He leverages the expertise of Zubi's Creative, Media and Account Service groups, and challenges them to continually deliver superior creative and successful marketing solutions.
Zubizarreta's vision and dynamic energy brings the Agency together, getting everyone involved in every aspect of the Clients' business – thus creating an integrated team approach that continually exceeds its Clients' expectations.