2014 Alumni of Distinction
Marcie F. Ersoff, JOU 1958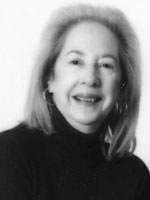 Marcie F. Ersoff, JOU 1958, had an illustrious career in journalism, serving as Managing Editor of USA Weekend, Deputy Managing Editor of USA Today, and Managing Editor with the Cincinnati Enquirer.
She was a founding member of "New Direction for News," a journalism think tank established at the University of Missouri in 1987. She also served on the executive board and was chairman of the research committee, which undertook an industry wide study of innovations in the delivery of news.
She eventually moved to television and became Vice President of News for CitiCasters, a radio and television group based in Cincinnati, where she directed news and marketing operations for the company's television stations. She retired from television in 1996 when CitiCasters was sold.
In the 1960s, she worked in South Florida and wasactive in the Miami community. She was a member of the American Jewish Committee, Miami, and served as a trustee on the Dade County Library Advisory Board. She received the Star Award in Television granted for commitment to the issues and concerns of women in 1996, and public service awards from the Florida Women's Press Club in 1960 and 1962.  She and her husband, Stanley, live in Miami.
Kirsten Flanik, ADV 1989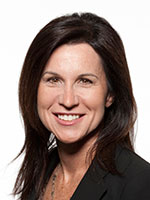 Kirsten Prebianca Flanik, ADV 1989, is Managing Director of BBDO New York.  In addition to her agency responsibilities, she oversees the Mars business (which includes the company's major chocolate, pet and food brands), the FedEx business and the agency's public service efforts in support of Autism Speaks.
Since joining BBDO in 2006, Kirsten has been named among the "30 Most Powerful Women in Advertising" by Business Insider as well as a "Woman to Watch" and one of the "100 Most Influential Women in Advertising" by Ad Age.  She helped the agency win back Snickers with the launch of the "You're not you when you're hungry" brand positioning and is responsible for the commercial featuring Betty White that was the most popular during the 2010 Super Bowl.
Outside of her day-to-day responsibilities, Kirsten serves on the board of Somerset Hills Learning Institute, one of the premier institutions for children with autism. She also is a member of Advertising Women New York and BBDO's Women Leadership Council, a group dedicated to helping women succeed in the workplace.
Kirsten began her advertising career in her home state of Florida, first at Fahlgren and then at WestWayne, where she cut her teeth on brands like McDonald's, Publix, and Dollar Rent-a-Car.  She then made the move to Fallon Minneapolis and spent 6 years working on the United Airlines business.  In 2001, she made her move to New York City, where she joined Cliff Freeman and Partners to lead the Mohegan Sun and Quizno's restaurant accounts, Kirsten then joined BBH in June 2002 as Group Account Director, overseeing brands such as AXE, Johnnie Walker and British Airways.  During her tenure at BBH, she also served as Joint Head of Account Management and Business Development Director.
Kirsten currently resides in Brooklyn with her husband and two children.
Rick Hirsch, JOU 1980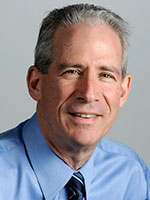 Richard J. Hirsch, JOU 1980, is managing editor of The Miami Herald. He began his career as an intern in the newspaper's Neighbors sections in 1978, and then worked his way up through the ranks as a politics and urban affairs reporter and editor, rising to city editor and managing editor of the newspaper's Broward County edition.
Over the years, Rick has played a key role in some of The Miami Herald's finest work, including its Pulitzer Prize for public service for coverage of the aftermath of Hurricane Andrew. For the past decade, he has turned his energy and focus to new media. He directed content on the Herald's websites, developed its video initiatives and forged several innovative news partnerships that have expanded The Herald's reach. Among them: a local news partnership with WLRN, South Florida's NPR affiliate; a hyperlocal news initiative with local bloggers and community news organizations, and multimedia initiatives to cover high schools sports.
In 2008, he served as president of the Florida Society of News Editors. He has been a member of the College's Journalism Advisory Council since 2002, chaired the advisory council for two years (2007-2009) and was a member of the Journalism Department Chair search in 2009.
He and his wife, Robin Landers (ADV 1979), live in Miami Beach.
Allyson Park, PR 1996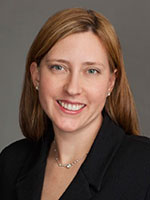 Allyson L. Park, PR 1996, is the Vice President of Corporate Affairs for Mars Petcare. She joined the company in January and is a member of the management team with responsibility over all communications in the United States.
Previously, she served as Vice President of Corporate External Affairs for The Coca-Cola Company, the world's largest beverage company with more than 3,500 products and 500 brands.  She earlier served in Coca-Cola's global corporate communications department as Group Director and was also a Director in the International Shareowner and Stakeholder Affairs team.  In these roles, she led communications efforts in health and well-being and had responsibility for identifying and addressing emerging issues that could impact the company's reputation and ability to achieve its business goals.  She was the global communications expert on key issues involving beverage nutrition, safety, health and quality.
She joined The Coca-Cola Company in 2005 as Senior Manager of Communications and Event Planning.  Before joining the company, she was a public relations executive with Atlanta-based Jackson Spalding Communications and New York-based Hunter Public Relations supporting a wide variety of clients including Kraft Foods, 3M, Shell Oil, Delta Air Lines, Orkin Pest Control, American Express, Barton Protective Services and Tiffany & Company.  In these roles, she handled brand public relations and new product introductions, consumer promotions and consumer affairs, digital communications, crisis communications, mergers, significant anniversaries and events.  She currently is a member of the Corporate Partnership Council for Save the Children.  She and her husband, Sean, (also a Gator) currently live in Atlanta with their two young children and dog but are in the process of relocating to Tennessee this summer.