2012 Alumni of Distinction
John Antonio, TEL 1989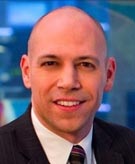 John is currently deputy director of programming for CNN/U.S. based in Atlanta. In his role, he helped oversee coverage of the Arab Spring, the Japanese tsunami, and the death of Osama bin Laden.
Prior to his work at CNN, Antonio served as managing editor at WABC-TV in New York City responsible for overseeing editorial direction and news coverage for the most-watched news station in the country. During his time there, he covered several major stories including the blackout of 2003, the Miracle on the Hudson landing of US Airways Flight 1549, and the Times Square bombing plot in 2010. He has also field-managed coverage of the 2008 RNC, the 2004 DNC and Pope John Paul II's visit to Israel and Jordan.
He was the executive producer of special projects at WFXT-TV in Boston, and spent the first part of his career as a producer in Gainesville; Jacksonville; Providence, R.I.; and New York City. Outside of television news, Antonio helped launch a start-up Internet company in 2000 that specialized in video streaming and building out websites for media companies.
Samantha Avivi, ADV 1995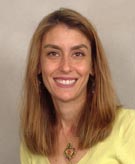 Samantha is the global marketing director for Kimberly-Clark's $4.2 billion bath tissue businesses. Her responsibilities include developing consumer-relevant, profitable brands such as Scott, Cottonelle, Neve and Andrex with strong brand vision, marketing strategy, foundational tools and robust product innovation plans against global growth targets. She leads a global cross-functional team and a global consumer team that is composed of marketing directors from around the world.
Prior to joining Kimberly-Clark, Avivi worked in marketing at Procter and Gamble for seven years on various brands including Head and Shoulders, Herbal Essences, Tampax, Pampers, Luvs and Kandoo. Within that period, she also worked on the Walmart team running P&G's baby care business.
Avivi also worked 10 years in advertising, leading global efforts on iconic brands such as M&M's, Always and Pampers at agencies such as BBDO, DMB&B and Young and Rubicam. Career highlights include creating the M&M's Global Color Vote and Pampers Global Baby-Stage-of-Development diapers.
She has won multiple awards from Effies, Clios, Cannes, Ad Age and Brand Week.
Rob Cherof, ADV 1982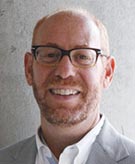 Rob is an accomplished marketing professional with 25+ years experience at some of the nation's most accomplished advertising and marketing agencies. He currently serves as CMO of BBDO Atlanta and is responsible for all new business and marketing activity for the office. He's run many accounts including one of the largest (AT&T), one of the most passionate (The Marines), one of the most grounded (REI), one of the most complex (Dell), and since May 2012, one of the cutest –Carter's Kids' Wear.
Cherof is recipient of the Catalyst Award for excellence in leading cross-agency integration, the Founders Award for achievement at BBDO, and has been part of several Effie winners throughout his career. Prior to BBDO he spent many years at JWT and Saatchi & Saatchi advertising agencies.
He currently chairs the College's Advertising Advisory Council and serves on the executive boards for the Piedmont Park Conservancy in Atlanta and Jr. Achievement of Georgia. He is a former president of the Atlanta Ad Club, and continues to talk to students whenever he can about potential careers in marketing.
Aminda (Mindy) Marques Gonzalez, JM 1986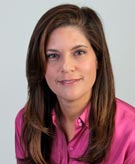 Mindy is executive editor and vice president of The Miami Herald. She has oversight and responsibility for the Herald's print and online news operation, which reaches 1.2 million readers a week.
She began her journalism career 25 years ago as a summer intern at the Herald's Neighbors community news publication. During nearly a decade of local reporting, Marques covered Hialeah, the county's second largest city, and followed the landmark Santeria case to the U.S. Supreme Court. Named deputy metro editor in 2000, she directed the Herald's metro, state and community news operations.
From 2002 to 2007, Marques was Miami bureau chief for People magazine, overseeing coverage for the southeast U.S., the Caribbean and Latin America.
She returned to the Herald in 2007 as a multimedia editor to help launch Miami.com, the Herald's entertainment website. Named managing editor in 2010, Marques led a wide-ranging newsroom reorganization building teams around content, curation and design. During her tenure, the Herald was a Pulitzer Prize finalist for coverage of the earthquake in Haiti. In November 2010, Marques was named executive editor, the first Hispanic editor and only the second woman to hold the post.
She is a member of the National Advisory Board of the Poynter Institute, sits on the board of the Associated Press Media Editors and is a Pulitzer juror (2011, 2012).
Katherine Green, TEL 1983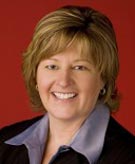 Katherine is senior vice president, managing editor for HLN based in Atlanta. In this position, she oversees the network's overall on-air presentation, editorial content and digital platforms. Additionally, she coordinates the development of new programming, furthering the growth of HLN's distinctive news content. Prior to this appointment, Green was senior vice president of programming for CNN International. In that role, she was responsible for all of the editorial production, program and schedule development, network talent and day-to-day operations of CNN's international production centers.
With more than 25 years of experience in television production, Green earlier served as vice president and news director at WTTG-TV in Washington, D.C. In that role for nearly 10 years, she directed the station's coverage of several key events including the terrorist attacks on September 11, 2001; the D.C.-area sniper attacks in 2002; the 2000 and 2004 U.S. presidential elections and inaugurations; and the ongoing war in Iraq. Before joining WTTG, Green served more than two years as news director for WBAL-TV in Baltimore. Green began her career as a reporter at WTLV-TV in Jacksonville and then later she became a producer. She has produced at stations in Miami, New York and Tampa/St. Petersburg.
Marilyn Tubb, MAMC 1972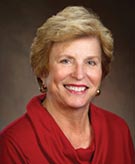 Marilyn served Santa Fe College as associate vice president for college relations from 2009 until 2012, responsible for marketing, communications and relationship development for the college. Currently she co-chairs The Democracy Commitment @ SF, part of a national initiative to foster civic engagement and participation in democracy among community college students.
Prior to joining Santa Fe in 2009, Tubb retired from Shands HealthCare where she served as vice president of community affairs. She worked in healthcare public relations and marketing for nearly 30 years: first at North Florida Regional Medical Center; then at SantaFe HealthCare/AvMed Health Plan; and finally at Shands HealthCare.
Active in civic affairs, she served two terms as chairman of the Gainesville Area Chamber of Commerce board of directors and currently serves on its board. Tubb is a member and former chair of the board for the Community Foundation of North Central Florida, a not-for-profit organization dedicated to community improvement through philanthropy.
In 2011 she co-chaired the mentoring initiative for Innovation Gainesville (iG), an economic development project focused on making Gainesville a worldwide center for innovation and entrepreneurship. She is a former chair of the Gainesville-Alachua County Regional Airport Authority and served as chair of the Alachua County Economic Development Advisory Committee.
She is a former board member for the UF Performing Arts Center, the American Red Cross, the American Cancer Society, and the Civitan Regional Blood Centers Advisory Council. In 1987, she was selected as one of the first three women in Gainesville to become a member of a Rotary Club and she has been a member of the Rotary Club of Gainesville ever since. In 2011, Tubb received Rotary's District Governor's Award for "Service Above Self."
She is a past president of Florida Hospital Association's Society for Public Relations and Marketing. She was awarded a fellowship in the "Creating Healthier Communities" program for the American Hospital Association.