2011 Alumni of Distinction
Mitchell Habib, ADV 1982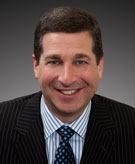 Mitchell Habib has held leadership positions at various prominent global firms during his 25-year career, including Ernst & Young, General Electric and Citigroup. He is currently Chief Operating Officer of The Nielsen Company where he heads a global organization of 40,000 people in over 100 countries. At Nielsen, Mitchell is responsible for wide-ranging services that provide consumer insights, including statistical methodologies, product engineering, technology, business process re-engineering, product leadership, operations and several corporate functions. Since joining Nielsen, Mitchell has worked with industry-leading advertising, media and consumer packaged goods companies to deliver innovative technology solutions that provide unparalleled consumer insights.
Community involvement has been one of Mitchell's top priorities throughout his career. He currently serves on the Board of Directors of the National Underground Freedom Center in Cincinnati, an organization focused on educating the public about America's struggle for freedom and the impact a fully participating society can have on the world. Mitchell also holds a masters of public administration from the University of Florida.
Julie Silver Talenfeld, TEL 1984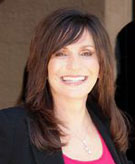 Julie Silver Talenfeld is the founder and president of Boardroom Communications, providing media relations services to a wide scope of clients in the legal, real estate, banking, corporate, retail, education and non-profit sectors. Her firm was a finalist for Business of the Year in 2007, has been listed as a Top-25 woman-owned business by the Women's Business Journal, and ranked No. 2 by South Florida Business Leader among South Florida's top 200 small companies. Julie began her career as an intern on CNN's national assignment desk in Washington, D.C., as a writer and associate producer for its award-winning show, Crossfire. As a 22-year-old business reporter, she founded and produced the Florida Business Report, the first statewide business radio show, eventually syndicated on 30 stations. She left to direct public relations for J.T. Moran Financial, a 20-office, $100 million New York investment banking firm. By 25, Julie had launched Boardroom Communications. The South Florida Business Journal has awarded her both its "Up and Comer" and "Forty Under Forty" honors. She serves on the boards of Florida's Children First, the Worklife Balance Institute of Balance magazine and Margaux's Miracle Foundation, as well as on the Multiple Sclerosis Society's Gala Committee, its largest annual fundraising event.
Sara Sidner, TEL 1995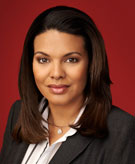 Sara Sidner is CNN's New Delhi-based international correspondent and is responsible for the network's coverage of India and South Asia. She has reported on business, terrorism and India's drive to become a world power. Most recently, she covered the earthquakes in Chile and Haiti, Sri Lanka's volatile Presidential elections, a special on victims of Sri Lanka's civil war and the elections in Afghanistan. She also reported on the Mumbai terrorist attacks, as they happened, from outside the Taj Mahal Palace and Tower in Mumbai. In addition, she has contributed several reports for CNN's special programming week, India Means Business. Some of her other stories include in-depth coverage of India's first moon mission, largest corporate accounting scandal, largest kidney selling racket, massive flooding in North East India and across the border in Nepal, and the devastating Myanmar Cyclone. With more than 13 years of television journalism experience, she has covered many stories of national and international importance including when she traveled to Sri Lanka to cover the aftermath of the tsunami in 2004, the 2004 U.S. presidential race in Washington D.C., and the rescue of a family of hikers stranded deep in the Sierra Nevada Mountains in California. In recognition of her accomplishments in journalism, she has been conferred with the prestigious Edward R. Murrow award, an Emmy award and numerous Associated Press awards.
Skip Perez, JM 1969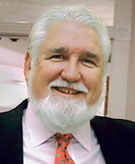 Skip Perez recently retired as executive editor of The Lakeland Ledger where he oversaw more than 90 employees out of the main office in Lakeland and bureaus in Winter Haven, Bartow, Haines City, Lake Wales and Tallahassee. He oversaw all reporting including sports, business, and features as well as city, county, state, national and international news. During his tenure, the newspaper won 91 New York Times Company citations for journalistic excellence. He began his newspaper career in 1966 as a Gainesville sports correspondent for the Tampa Tribune. In 1970, he joined the staff of The Gainesville Sun as a reporter, later working as an assistant city editor and editorial writer. He moved to The Ledger in 1976 as editorial page editor, a position he held for five years. He was named executive editor in 1981. His awards include a first place for best feature writing from the Florida Society of Newspaper Editors (1972) and a first place for best editorial writing from the Florida Bar (1977). He also shared the Roy Howard Public Service Award from the Scripps Howard Foundation (1987). In 2001, Perez was inducted into the Independent Florida Alligator Hall of Fame for his work on the student-run newspaper while at UF. In 2007, he was inducted into the Florida Freedom of Information Hall of Fame.