Ryan Hunt to Join UFCJC in Fall 2023 as Sports Journalism Lecturer
Ryan Hunt, B.S. Journalism 1997, will join the University of Florida College of Journalism and Communications (UFCJC) Journalism Department as a sports lecturer in fall 2023.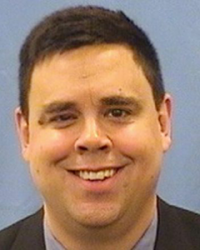 Hunt comes to UFCJC from Sports Illustrated (SI) where he served for more than 20 years, most recently as co-editor-in-chief. In this role, he managed editorial staff and digital strategy, including daily content planning, major-event coverage, and franchise development.
Hunt began his career in 1998 as an associate producer for CNNSI.com in Atlanta, and went on to become homepage editor, news director and executive editor for SI. He has spent his career developing unique and engaging content for multiple platforms. In 2017, he won a Sports Emmy Award for Outstanding Digital Innovation for his involvement on the SI/Life virtual reality project "Capturing Everest," the first-first ever Mount Everest climb captured in VR. Under his leadership, SI also launched multiple digital franchises, including the "Daily Cover," SI.com's signature premium piece.
Posted: April 3, 2023
Category: Alumni News, College News, Sports
Tagged as: Ryan Hunt