Attend the Diversity Action Alliance's Multicultural Networking and Career Fair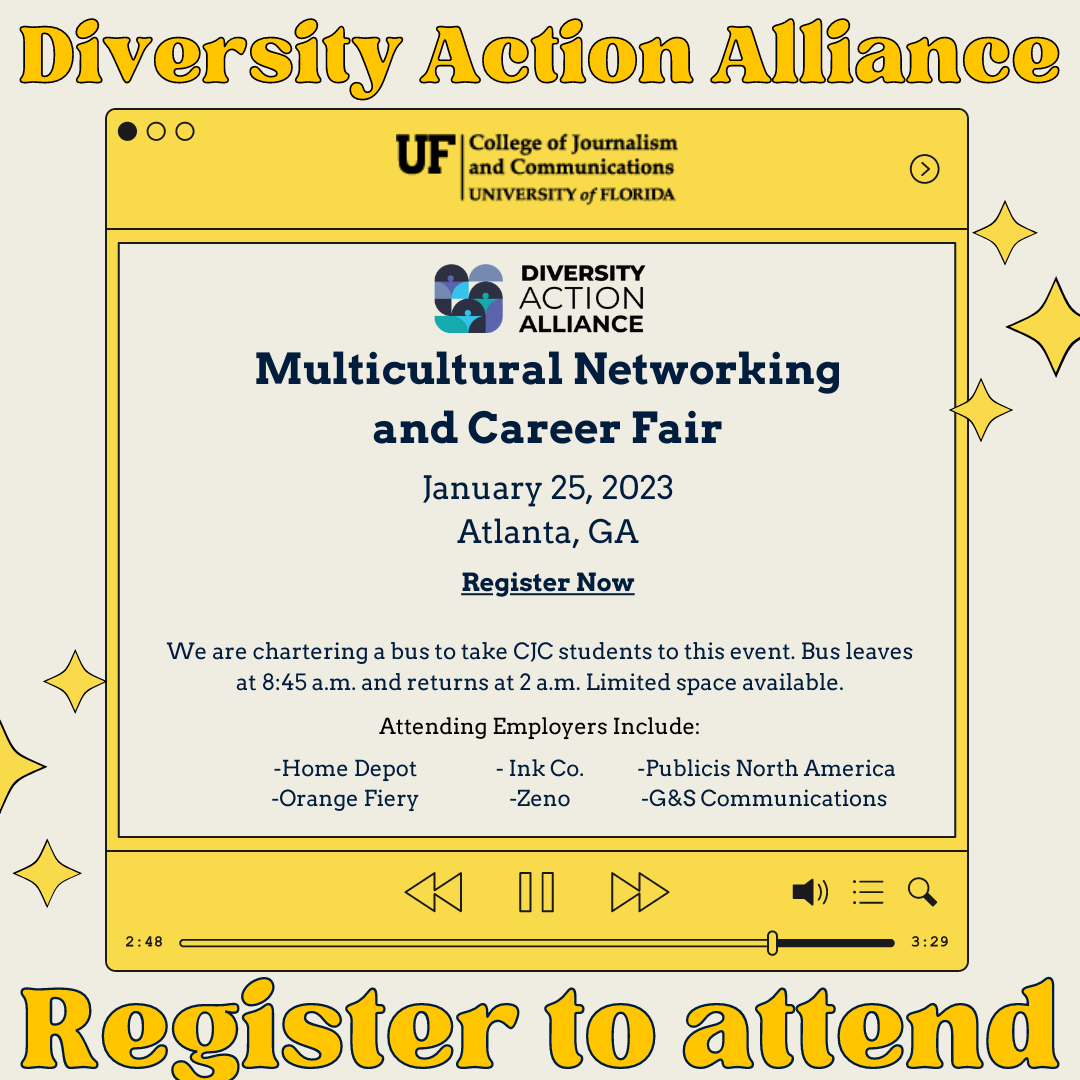 Diversity Action Alliance's
Multicultural Networking and Career Fair
Wednesday, January 25, 2023
Atlanta, Georgia
Charter bus available (Limited seating):
Bus leaves Gainesville: 8:45 a.m.
Bus returns to Gainesville: 2 a.m.
UPDATE: All spots on the charter bus have been filled. Registration is now closed.
How to sign up:
Charter bus is sponsored by the UF Department of Public Relations and the CJC Office of Careers and Corporate Partnerships.
If you have any questions, please contact Julie Frey at jsfrey@ufl.edu.
Posted: January 18, 2023
Category: Careers, Student News