Two Journalism Seniors Awarded Inaugural Sharyl Attkisson Investigative and Original News Prize
The University of Florida College of Journalism and Communications today announced the winners of the inaugural Sharyl Attkisson Investigative and Original News Prize, which is intended to encourage fresh, innovative and open-minded approaches to independent reporting by students on important public policy issues at the university, city, county, state or national levels.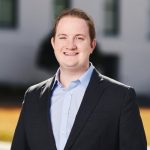 First place went to Journalism senior Tristan Wood for a two-part series on professor misconduct at Florida State University (FSU).  The story reported on how FSU quietly fired one professor, suspended another who resigned a few months later, and allowed a third to remain on the job after it was determined they committed sexual misconduct in separate incidents with students. The recognition comes with a $3,500 award.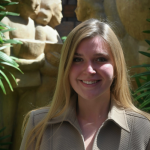 Journalism senior Elise Elder received honorable mention for her story "Former NYPD Officers in Florida Heralded by DeSantis Include Surprises."  According to the story, the credentials and past behavior of some of the new hires was suspect, including one previously fired as a Walmart Inc. security guard, one with only three years of experience who demanded more than double his salary, and others with mysterious gaps in their resumes. The recognition comes with a $1,500 award.
The award is sponsored by award-winning journalist and CJC alumna Sharyl Attkisson, B.S. Telecommunication 1982 and Hall of Fame 1999. For 30 years, Attkisson was a correspondent and anchor at CBS News, PBS, CNN and in local news. She is a five-time Emmy Award winner, and recipient of the Edward R. Murrow Award for investigative reporting. Attkisson is a NYT bestselling author and is managing editor of the national Sunday TV show, "Full Measure with Sharyl Attkisson."
Posted: May 2, 2022
Category: College News, Student News, Uncategorized
Tagged as: Elise Elder, Sharyl Attkisson, Tristan Wood