Andrew Selepak Comments on the Status of Recent Facebook Issues
Andrew Selepak, University of Florida College of Journalism and Communications Media Production, Management, and Technology lecturer and coordinator of the online master's program with a specialization in social media, is quoted in "What the Tech? How Facebook Makes You Angry" posted on wrcbtv.com on Oct. 6.
The story focuses on the recent problems that Facebook has been experiencing including whistleblower allegations, a six-hour service interruption, and intentionally pushing content to the top of users' timelines that drew angry or emotional responses.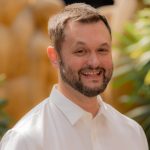 "What Facebook is doing is it's putting content in front of us, at the top of our timeline that will get the most reaction. It is content that gets the most engagement in comments, shares, and likes," said Selepak. "It's going to be the most sensational news stories. It's going to be the most over-the-top posts. Facebook encourages this because it keeps people engaged. It keeps people on the platform."
According to Selepak recent reports offer a "peak behind the curtain" into Facebook's algorithm and that it shows that some of the suspicions are correct.
"It feeds us negative content to get us to react negatively," he said. "Facebook has realized that to a large extent, we want this experience. We sort of crave this experience and we keep coming back to it for that same type of content. To be riled up."
Posted: October 11, 2021
Category: Alumni News, College News
Tagged as: Andrew Selepak