UF Teacher of the Year Embraces Hands-On Learning to Guide Students to Award-Winning Success
Harrison Hove, B.S. Telecommunication/B.A. Political Science, 2005, spent years working as a television meteorologist when he felt compelled to teach, a calling to "give back." Doors opened, starting when he was recruited for a fellowship for STEM professionals.
"At the same time, a TV station I was freelancing for asked me to stay," said Hove, the University of Florida's Teacher of the Year for 2021. "I had made a personal promise to get a master's degree. I felt I wanted options and I knew at some point I wanted to be in a classroom setting. I wanted to give back."
His work on TV started quickly. After earning his bachelor's from UF, he attended Florida State University, where he received a bachelor's in meteorology. He left the Sunshine State for Lafayette, Louisiana, where he worked as a meteorologist for KLFY-TV for a year before heading to Columbus, Ohio, to work for the Ohio News Network (ONN).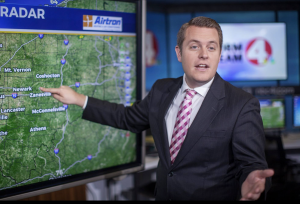 When ONN ended its operations in August 2012, it was a "real moment for me," Hove said. He freelanced as he contemplated his future. When he was offered a fellowship for STEM professionals to teach in high-needs schools, he chose to stay in Columbus and work at WCMH-TV, which offered him a full-time job as a meteorologist and anchor.
He started taking online classes and earned his master's in journalism from the University of Missouri-Columbia. The stars aligned, he said, and he was asked to create and teach a new broadcast news course at The Ohio State University.
"I jumped at that opportunity. It was so much fun. Students didn't have any background or training, but they had an eagerness and desire," he said. "I realized how much more impactful it was to be on a one-to-one basis with students. It was fulfilling a need."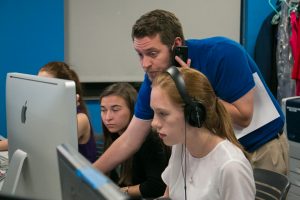 That passion led to a search for full-time teaching opportunities, which led him back to Gainesville as a WUFT news manager, where he oversaw TV content creation. In 2019, he joined the faculty in the CJC as lecturer in the Department of Journalism. He now teaches broadcast journalism and oversees his students' special projects, all using a hands-on approach, he said. He wants his students to believe in the journey he's leading them on.
"It all comes down to my students' willingness to buy into the vision," Hove said. "I've been lucky to have students who are hungry about achieving and creating. We learn by doing in my courses."
In his in-depth reporting course, students approached him the first week of class and said they wanted to do a project on the town of Lake Charles, Louisiana, which was hit by two hurricanes in 2020.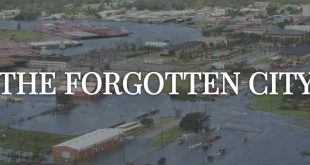 "I'm a solution-oriented person and I don't believe in saying no." With the help of the department, he sent seven students to Lake Charles for four days, all prepped to tell the stories of devastation in Lake Charles. "They knocked it out of the park, delivering the 30-minute special 'The Forgotten City.'"
Like a proud father, he talks of two students who caught the eye of a local TV station and were offered jobs anchoring and reporting. "Our course helped them get a foot in the door. I want my classes to be incubators that will help lead them to successful careers."
CJC Journalsim Department Chair Ted Spiker said of Harrison: "He has been an exceptional teacher and mentor for his students. His students cite his ability to hold high standards, to teach best and current industry practices, and to care for them as people and students. He expertly embodies the 'tough love' approach to balance empathy for students while continually pushing them to do professional-quality and award-winning work. "
He and the broadcast team have helped UF excel at the prestigious Hearst Journalism Awards, where the College was named the top program in the country in the broadcast news division in two of the last three years. He also sent five students out of a possible 15 to the national championships, the most of any school in the country. In addition, Hove was faculty advisor for five winning entries in the 2021 BEA Festival of Media Arts competition.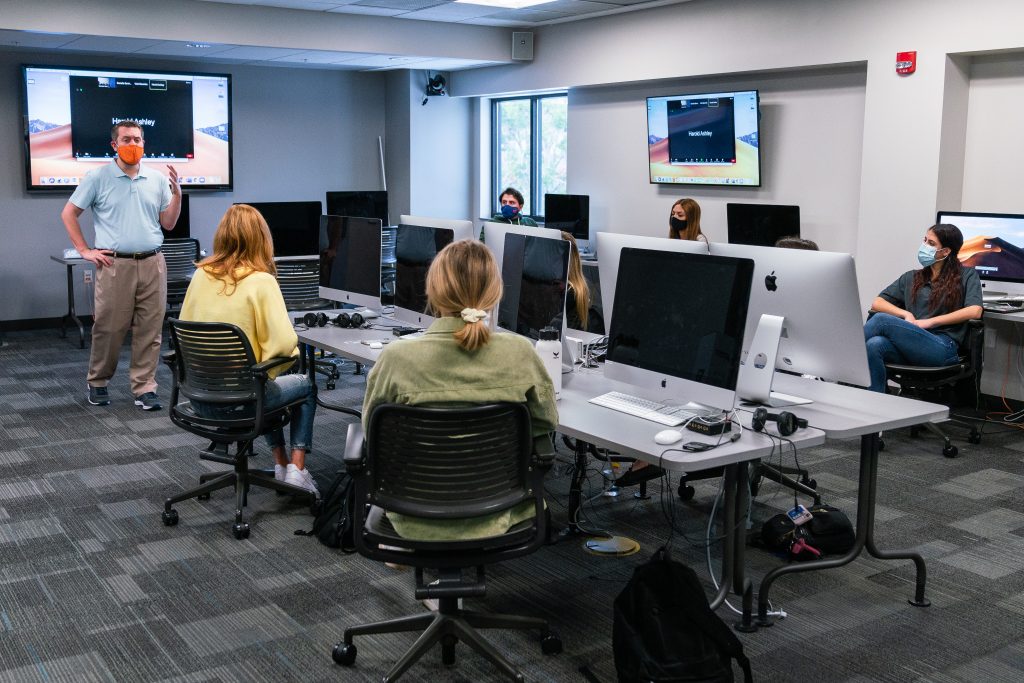 Hove knows he can influence their lives for decades to come, which is why he makes his courses extremely challenging. "Creating content and telling stories in a polarized environment is an extremely challenging profession and you're going to face tremendous pushback and obstruction," he tells his students. "But your voice and your contribution are needed more now than at any point during my life."
He prepares his students mentally as well, having open dialogue about the realities of the business. "I'm willing to be completely straight about every aspect of the job, whether it's how to read contracts, how to negotiate or how does one live on $30,000 a year? Students appreciate my first-hand experiences and willingness to share."
As a member of UF's LGBTQ Advisory Board, he also champions diversity and inclusion and is proud to provide an equitable learning environment where every student can succeed. "I work with, nurture and empower every single student."
"I'm really proud that anyone who comes into my class can thrive and be successful and can have that one impactful moment that can be a catalyst for their future."
As he is " internationalizing" his courses, he asks students to reflect on their biases. "We learn how to cover communities that are traditionally marginalized. We learn vocabulary from experts to learn how to cover certain groups. I think it sends a clear message: This profession is for anyone."
In addition to UF Teacher of the Year, Hove this year was also named CJC Teacher of the Year and received a UF Superior Accomplishment Award and UF Center for Teaching Excellence Rising Star Award. Harrison also was the faculty advisor for five winning entries in the 2021 BEA Festival of Media Arts competition.
Posted: April 23, 2021
Category: College News, Diversity News, Faculty Profiles, Profiles
Tagged as: Harrison Hove