Jordan Alpert Co-Authors Article on Using Patient Portals to Boost Patients' Confidence in Health Information
Jordan Alpert, University of Florida College of Journalism and Communications Advertising assistant professor, is the co-author of "The Causal Relationship Between Portal Usage and Self-Efficacious Health Information–Seeking Behaviors: Secondary Analysis of the Health Information National Trends Survey Data" published in the Journal of Medical Internet Research on Jan. 27.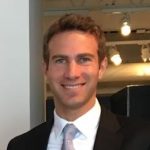 Alpert, Jaeyoung Park, Muxuan Liang, Richard Brown and Xiang Zhong examined nationally representative data from the National Cancer Institute's Health Information National Trends Survey. They found that frequently using patient portals improves patients' confidence in obtaining health information.
According to the authors, "The results support the use of patient portals and encourage better support and education to patients. The proposed statistical method can be used to exploit the national survey data for causal inference studies."
Posted: February 2, 2021
Category: College News
Tagged as: Jordan Alpert