CJC Expands "We Are CJC" Initiative to Celebrate Stories of Everyday Advocacy
The University of Florida College of Journalism and Communications today announced the planned expansion of We Are CJC, a multicultural initiative that gives voice and visibility to the College's diverse faculty, staff, students and alumni. The video series will highlight and celebrate their personal reflections and stories of everyday advocacy.
Introduced earlier this year in celebration of Black History Month, We Are CJC is now an interdisciplinary immersion experience. Students from all majors within the College are able to collaborate in a real-world, multimedia agency environment.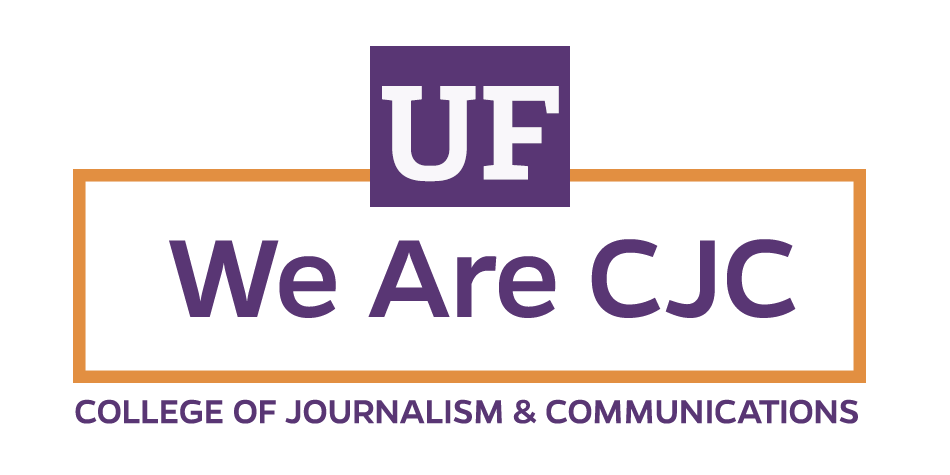 "I'm very excited to be adding this immersion opportunity for our students, expanding on current programs that provide them with real-world experience," said Assistant Dean for Student Experiences Mira Lowe, who oversees the College's immersion programs.
We Are CJC was created by Raegan L. Burden, Lecturer of Cultural Engagement in the Department of Advertising. She leads a multidisciplinary team of nearly 20 students, faculty and alumni in partnership with Telecommunication Lecturer Iman Zawahry for film and TV  production, and  Public Relations Lecturer Natalie Asorey. The immersion program is uniquely comprised of undergraduate and graduate students, both on-campus and online, as well as recent alumni.
"My vision is to illuminate the narratives of the diverse communities within the CJC, including Black/African-American, Hispanic/Latinx, Asian-Pacific Islander, LGBTQIA+, women,  and persons with self-disclosed disabilities and/or chronic illnesses," Burden said. "As an immersion experience, there's an even greater opportunity to simulate a real-life media firm, true to the working environment our students will enter upon graduation. It's important that our students flourish in multicultural teams and develop the necessary skills to operate in cross functional systems."
Advertising, Telecommunication and Public Relations students are working together this semester to create the We Are CJC brand, produce videos, plan media touchpoints, and create digital content.
Videos published this semester will introduce the Hispanic/Latinx community series, featuring:
Joanna Hernandez, CJC Director of Inclusion and Diversity and Lecturer, Department of Journalism
Natalie Asorey, Lecturer, Department of Public Relations
Arlindo Albuquerque, Jr., IT Expert, Technology Advancement Group
Daniella Tovar, Telecommunication student
Paola-Ojeda Villegas, Public Relations student
Mariano German Coley, Lecturer in Creative, Department of Advertising
Students are encouraged to apply for the Spring 2021 team via the PATH office. Interested CJC Alumni should contact Raegan Burden at raegan.burden@ufl.edu. You can follow the conversation on social media @UFJSchool with the hashtags #WeAreCJC and #EverydayAdvocacy.
Posted: October 15, 2020
Category: College News
Tagged as: Iman Zawahry, multicultural, Natalie Asorey, Raegan Burden, We Are CJC