Patrick Ford Comments on Diversity Issues in the Public Relations Industry
Patrick Ford, University of Florida College of Journalism and Communications (UFCJC) Public Relations Professional-in-Residence, is quoted in "As the PR Industry Confronts its Diversity Problem, the Biggest Trade Groups are Wrestling with How to Hold Leadership Accountable" originally published in Business Insider on June 12.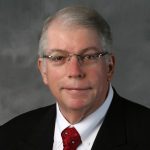 The article focuses on the public relations profession and its longstanding problem with diversity and  issues with the Diversity Action Alliance (DAA), an umbrella network of 10 PR trade organizations, formed with a mission to "reflect the diversity in the U.S. by 2025." Disagreement within the group has caused a key advisor to resign.
Ford, the DAA steering committee chair, acknowledged the disagreement but said the organization is committed to attracting and retaining diverse talent "by publicizing when they hire people of color and submitting to annual reviews of their diversity metrics…. This is progress, because major firms generally do not publish or even track such numbers."
Ford added that UFCJC provided his services to this organization pro bono and organizations such as the PRSA Foundation, a separate charity dedicated to promoting diversity, also worked on the DAA as an-kind donation. UFCJC Public Relations Department Chair Marcia DiStaso serves on the DAA Advisory Council.
Posted: June 14, 2020
Category: College News
Tagged as: Marcia DiStaso, Patrick Ford