Jay Hmielowski and Myiah Hutchens Co-Author Article on Partisan Media Effects
University of Florida College of Journalism and Communications Public Relations Assistant Professors Jay Hmielowski and Myiah Hutchens are the co-authors of "Asymmetry of Partisan Media Effects?: Examining the Reinforcing Process of Conservative and Liberal Media with Political Beliefs" published in the Journal of Political Communication on May 23.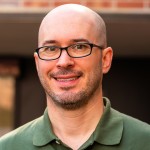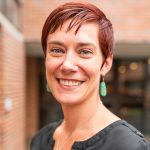 Hmielowski, Hutchens and  Michael Beam from Kent State University studied partisan media's contribution to public polarization in the U.S. They tested a sample of U.S. citizens' use of liberal and conservative media sources and political beliefs about immigration, law enforcement and gun control during the 2016 Presidential Election.
According to the authors, "Our results find evidence of similar effects for use of liberal and conservative media on political beliefs. By contrast, holding conservative political beliefs does more to contribute to a conservative media echo chamber compared to liberal beliefs contributing to a liberal media echo chamber."
Posted: May 27, 2020
Category: College News, Trust Consortium
Tagged as: Jay Hmielowski, Myiah Hutchens