Women's Tennis Partners with Online Graduate Programs at the University of Florida
The WTA (Women's Tennis Association) and WTBA (Women's Tennis Benefit Association) today announced a partnership with the University of Florida, where WTBA will subsidize in-state tuition fees for WTA members who enroll in online master's degrees from the UF College of Journalism and Communications (UFCJC) and the UF College of Health & Human Performance (UFHHP). The WTA, headquartered in St. Petersburg, Florida, is the global leader in women's professional sport and the principal organizing body for women's professional tennis.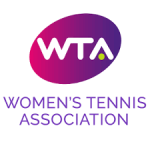 "On behalf of the Women's Tennis Benefits Association, we are thrilled to announce our agreement with the University of Florida's College of Health and Human Performance and the College of Journalism and Communications to provide WTA players the opportunity to earn a master's degree," said WTBA Executive Director Lisa Grattan. "With so many of the WTA players earning bachelor's degrees these past seven years, we look forward to seeing this partnership with such an esteemed establishment as the University of Florida succeed."
As part of the program, WTA students can enroll in any of the eight online master's programs and four graduate certificate programs offered by UFCJC and four masters' programs offered by UFHHP.
UFCJC, considered one of the premier communication programs in the country with one of the top communication and media online graduate programs, offers a Master's in Mass Communication degree with specializations in Audience Analytics, Digital Strategy, Global Strategic Communication, Political Communication, Public Interest Communication, Public Relations, Social Media and Web Design. Students can also earn certificates in Global Strategic Communication, Media Sales, Social Media and Web Design.
"We are excited to partner with the WTBA and offer the WTA members the opportunity to advance their education while simultaneously advancing their careers," said Evan Kropp, director of Online Graduate Programs for UFCJC. "The flexibility to learn from our world-class faculty while geographically located wherever members' careers might take them is a win-win for everyone."
Consistently ranked in the top five best online graduate programs, the Master's in Sport Management is one of four programs offered by UFHHP to WTA program participants. Additional programs include Applied Physiology and Kinesiology with a concentration in Human Performance, Health Education and Behavior as well as Tourism and Recreation Management with a specialization in Hospitality Business Management.
"UFHHP is looking forward to working with members of the WTA community to help them reach their education and career goals through our online graduate degree programs," said Michael Sagas, professor and director of Online and Distance Education for UFHHP. "We feel that our programs are a natural fit for WTA members and we will benefit from the experiences they bring to our classes as much as the WTA students will benefit from the expertise of our faculty."
The UF partnership is part of a larger "Transitions" educational program offered by the WTBA designed to help current and alumnae players acquire concrete skills, training and career guidance through a range of programs.
Posted: October 8, 2019
Category: College News
Tagged as: Women's Tennis Association, Women's Tennis Benefit Association