Three CJC Students Receive Scholarships to Attend Diversity and Inclusion Summit
University of Florida College of Journalism and Communications Public Relations seniors Giselle Garcia, Gernise Gregoire and Tamarra Thal received scholarships from The Plank Center for Leadership in Public Relations to attend the 2019 Diversity & Inclusion Summit on Nov. 8 in Chicago.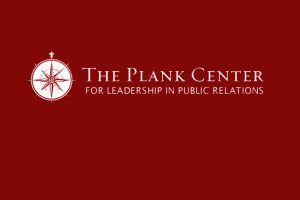 The scholarships provide the opportunity for the students to attend the Summit as well as the Milestones in Mentoring Gala, honoring leaders throughout the profession who have demonstrated a superior commitment to mentoring others and to accelerating the success of others in the field.
The CJC students received three of the eight scholarships available to cover travel, accommodations and complimentary tickets to the events. They will gain professional insights and network with more than 400 successful professionals and other students.
Posted: August 30, 2019
Category: College News, Diversity, Student News
Tagged as: 2019 Diversity & Inclusion Summit, Gernise Gregoire, Giselle Garcia, Plank Center for Leadership in Public Relations, Tamarra Thal