WUFT-FM Wins National RTDNA Edward R. Murrow Award
WUFT-FM is the recipient of a 2019 National Edward R. Murrow Award from the Radio Television Digital News Association (RTDNA) in the Small Market Radio Sports Reporting category for "Overcoming Adversity Through Archery." The story, by Meredith Sheldon, B.S. Telecommunication 2019, features a veteran who took up archery after losing his arm.  WUFT-FM, an NPR affiliate, is located in the University of Florida College of Journalism and Communications Innovation News Center.
This is the second year in a row that WUFT has received a National Murrow Award. In 2018, WUFT.org was honored as Best Small Market Radio Website.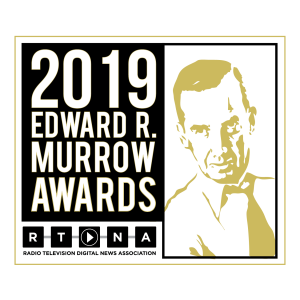 The Radio Television Digital News Association has been honoring outstanding achievements in electronic journalism with the Edward R. Murrow Awards since 1971. Award recipients demonstrate the spirit of excellence that Murrow set as a standard for the profession of broadcast and digital journalism.
Murrow Awards are given to news organizations, not individuals (except in the student categories) and are based on the specific body of work submitted. The awards will be presented at a Gala in New York on Oct. 14.
Posted: June 18, 2019
Category: Alumni News, College News, Student News
Tagged as: National Edward R. Murrow Awards, RTDNA, WUFT-FM