CJC Student Awarded 2019 NABJ Scholarship for Community Journalism
Camille Respess, a University of Florida College of Journalism and Communications Journalism junior, is the recipient of the 2019 Acel Moore Scholarship for Community Journalism from the National Association of Black Journalists (NABJ).
The scholarship honors students who embrace a deep regard for "regular folk" and the courage to speak truth to power through their stories. Respess is one of two students who will receive a $3,000 award.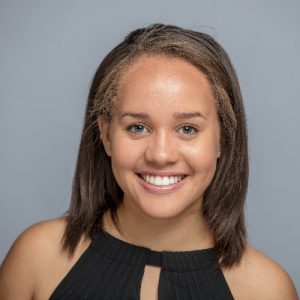 The scholarship is named after newspaper journalist Acel Moore, who  worked his way through the ranks at The Philadelphia Inquirer and retired as the newspaper's associate editor emeritus. He was also the recipient of a 1977 Pulitzer Prize, with colleague Wendall L. Rawls Jr., for local investigative specialized reporting.
NABJ awards scholarships annually to deserving students interested in pursuing careers in journalism. Since 2009, NABJ has awarded more than $630,000 in scholarships.
This summer, Respess is working as a national desk intern at Chalkbeat in New York.
Posted: June 14, 2019
Category: College News, Student News
Tagged as: Camille Respess, National Association of Black Journalists