CJC Students Receive 2019 NATAS Suncoast Chapter Student Production Awards
University of Florida College of Journalism and Communications student journalists were honored in the 2019 Suncoast Student Production Awards competition sponsored by the National Academy of Television Arts & Sciences (NATAS) Suncoast Chapter.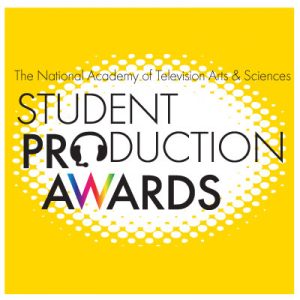 In the College Newscast category, Sofia Millar, Dolores Hinckley, Laurel Biddy, Alexis Howard, Claudia Perez-Brito, Gisselle Garcia, and Dayanira Feliciano received first place for "Life After Maria." WUFT News Managers Dania Alexandrino, Gary Green and Harrison Hove served as advisors on the project.
In the General Assignment Serious News category, Mackenzie Behm received top honors for "Tent City: 100 Days After Michael." Green and Hove served as advisors.
In the General Assignment Light News category, Meredith Sheldon received first place for "An Archer Overcomes." Sheldon also received first place in the Talent category for her talent reel. Hove was her advisor for both entries.
The Student Production Awards encourage the pursuit of excellence in video production. The winners were announced on April 27 at the University of Miami.
Posted: April 29, 2019
Category: College News, Student News
Tagged as: NATAS Suncoast Chapter Student Production Awards