Clay Calvert Articles Cited in Supreme Court Amicus Brief on True Threats Doctrine
Two law journal articles co-authored by Clay Calvert, director of the Marion B. Brechner First Amendment Project at the University of Florida College of Journalism and Communications, were cited in an amicus brief filed with the U.S. Supreme Court urging the Court to hear Knox v. Commonwealth of Pennsylvania, a case involving charges against rapper Jamal Knox for making terroristic threats in a rap song against two police officers.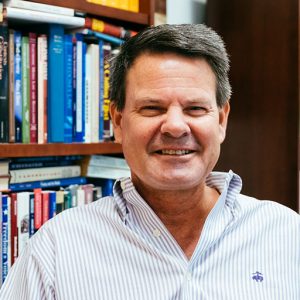 The friend-of-the-court brief filed on March 6 by rap artists and rap music scholars is urging the U.S. Supreme Court to hear this case because it will help to resolve unsettled questions about the true threats doctrine.  According to Calvert, true threats are one of the few categories of speech not protected by the First Amendment, but the Supreme Court has not precisely clarified what constitutes a true threat.  Whether the Court agrees to hear the case won't be known for several weeks.
One of the articles cited in the brief is "Fissures, Fractures & Doctrinal Drifts: Paying the Price in First Amendment Jurisprudence for a Half Decade of Avoidance, Minimalism & Partisanship" co-authored by Calvert and Matthew Bunker, Ph.D. 1993 and 2006 Hall of Fame inductee, published in William & Mary Bill of Rights Journal, Volume 24, Issue 4 2016. The second article, "Rap Music and the True Threats Quagmire: When Does One Man's Lyric Become Another's Crime," co-authored by Calvert and 2016 J.D./M.A.M.C alumnae Emma Morehart and Sarah Papdelias, was published in Columbia Academic Commons on July 23, 2015.
Posted: March 8, 2019
Category: Alumni News, College News
Tagged as: Clay Calvert, Emma Morehart, Marion B. Brechner First Amendment Prioject, Matthew Bunker, Sarah Papdelias