CJC Doctoral Student's Fact-Checking Survey Results Published in Journalism Practice
Paul Mena, a University of Florida College of Journalism and Communications doctoral student, is the author of "Principles and Boundaries of Fact-Checking: Journalists' Perceptions" published in Journalism Practice on Nov. 16.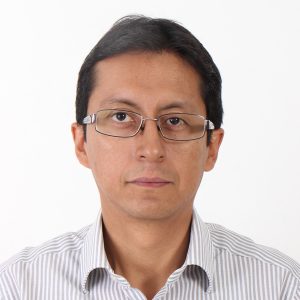 Mena reports on the outcome of his study featuring a survey examining journalists' perceptions of fact-checking. The results showed that there should be clear boundaries between fact-checking and activism and that fact-checking should be non-partisan.
In addition, he found that respondents' perception that Republicans are more likely to make false claims was significantly higher than the perception that Democrats are more prone to produce false claims. However, the difference was moderate, with considerable percentages of respondents answering that they neither agree nor disagree with the statements that Republicans, or Democrats, are more prone to make false claims.
Mena's academic research focuses on misinformation, media trust, media credibility and emerging issues in the field of journalism.
Posted: November 26, 2018
Category: College News, Student News
Tagged as: Journalism Practice, Paul Mena