Frank LoMonte Pens Article on Open Searches for University Presidents
Frank LoMonte, director of the University of Florida College of Journalism and Communications Brechner Center for Freedom of Information, published "Kent State Needs an Open Presidential Search" in the Record-Courier (Kent, Ohio) on Nov. 18.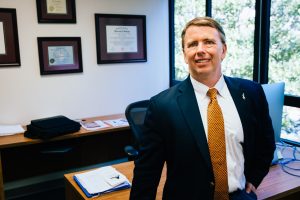 LoMonte comments on the transparency of a new search for the next Kent State president, after the last search in 2014 violated Ohio's open records law. "The university purposefully slow-walked journalists' requests for public records until the hire could be completed — and then made sure faculty members on the search committee destroyed their documents so there would be nothing to produce," LoMonte explained.
LoMonte urged the Kent State Board of Trustees, this time around, to give  the public the names of those who will be interviewed and bring the finalists to campus to meet with students, faculty and alumni.
"Regrettably, universities are increasingly hostile to public accountability in presidential hiring," LoMonte said. "With clandestine airport meetups, disguises and shredded documents, the selection process looks less like hiring the leader of a $668 million-a-year government agency and more like an episode of 'Breaking Bad.'"
Posted: November 20, 2018
Category: College News
Tagged as: Brechner Center, Brechner Center for Freedom of Information, Frank LoMonte, open records