Two CJC Students Selected for Prestigious Television Academy Internship Program
Two University of Florida College of Journalism and Communications students have been selected to participate in the prestigious Television Academy Foundation's 2018 Internship Program. Telecommunication junior Calie Michael will be a talent agency intern at Allegory Creative Management, LLC in Sherman Oaks, California, and Telecommunication senior Tamara Dobry was selected for a Cinematography internship. Dobry will be on the set of the popular fictional television series "Jane the Virgin" on the The CW Television Network.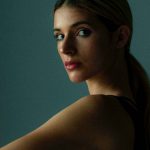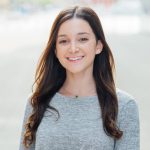 The Television Academy Foundation's annual Internship Program provides 50 paid internships, at top Hollywood studios and production companies, to college students nationwide. The prestigious program gives both undergraduate and graduate students in-depth and hands-on professional experience in a variety of television careers during the eight-week internship.
The Foundation was established in 1959 as the charitable arm of the Television Academy and is dedicated to preserving the legacy of television while educating and inspiring those who will shape its future.
Posted: July 2, 2018
Category: College News, Student News
Tagged as: Television Academy Foundation's 2018 Internship Program