Andrew Selepak Offers Advice on Protecting Online Privacy
Andrew Selepak, University of Florida College of Journalism and Communications director of the online Master's program with a specialization in social media, was quoted in "How a Social-Media Professor Protects His Privacy Online…and You Can, Too"  published in the June 2018 edition of BottomLine Inc.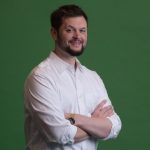 The article focuses on the recent Cambridge Analytica data breach that released the personal data for nearly 90 million Facebook users. In the wake of the event, Selepak offers suggestions on how to reduce the amount of personal data that Facebook and other services can acquire.
He says that if you plan to leave Facebook, investigate what other services provide – especially privacy options – before you make your decision. To make your Facebook experience safer and more private, consider shutting out third-party apps, avoid allowing "likes" to become ads, and do not let Facebook sell your browsing data.
Posted: June 18, 2018
Category: College News
Tagged as: Andrew Selepak, Botom Line