Andrew Selepak Comments on Cell Phone Use, Publix Boycott, Graduate Money Mistakes and Social Media Apps
Andrew Selepak, University of Florida College of Journalism and Communications director of the online Master's program in social media, was quoted in "These Are the Absolute Worst Times You Could Check Your Phone" published in the Huffington Post on May 22.
The article suggests 11 examples from experts and busy CEOS on when you should keep your eyes off your phone. Selepak offers that you should put your phone on vibrate before going to bed, turn all notifications off, and use a traditional alarm clock.
Also on May 22, he commented in "Publix Boycott Movement Forces Tough Decisions" published in The (Lakeland, Fla.) Ledger on May 22.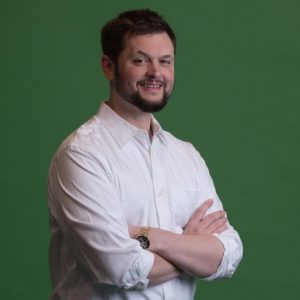 The article focuses on the proposed boycott of Publix Supermarket for providing financial support to Florida gubernatorial candidate Adam Putnam. Putnam, a Republican, has also received support from the National Rifle Association (NRA). Selepak states that for any boycott to have a financial effect on a company it would need to be sustained and grow momentum on social media.
"For it to be effective it must translate into the real world," he said. "I think it will be some negative publicity (for Publix) at the start, but in terms of hurting their overall bottom line, I don't think it will do much damage. Now, if the story continues to grow … maybe it gets some Florida celebrities on the side of boycotting Publix, or people involved with the Parkland shooting, it could have more of a turn."
On May 21, Selepak was also quoted in "Four Money Mistakes New College Grads Make – And How to Avoid Them" published on StudentLoanHero.com on May 21.
"The most important thing to learn about money after you graduate is that there is only one bank — and it's yours," he said. "When you use a credit or debit card, it's your money – either out of your account or something that you will have to pay back later."
In "Tips for Creating a Successful Social Media App" published in Social Media Impact on May 17, Selepak comments on developing successful social media apps. He says that users may like or favor content simply out of a desire to have their own content liked back.
"Our personal, narcissistic desire to have our stuff liked often leads us to do the same for others in hope of reciprocity," said Selepak. "I don't think anybody posts something to social media in hope that no one will like it."
Posted: May 24, 2018
Category: Alumni News, College News
Tagged as: Andrew Selepak, Huffington Post, Social Media Impact, StudentLoanHero.com, The Ledger