CJC Alum Inducted Into 2018 NAHJ Hall of Fame
Mindy Marques, B.S. Journalism 1986, was one of four of the nation's top journalists, academics and newsroom innovators inducted into the 2018 National Association of Hispanic Journalist's (NAHJ) Hall of Fame. Marques is executive editor and senior VP/News of the Miami Herald and el Nuevo Herald.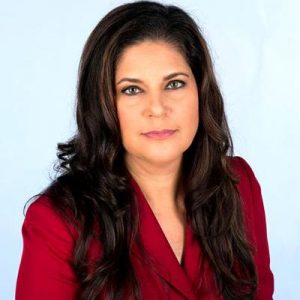 Marques began her career at the Miami Herald as an intern, working her way up to managing editor and now executive editor and senior vice president for news. She is only the second women to hold the executive editor position and she is the first Hispanic editor of the Miami Herald. Marques is an advocate for more women in journalism and serves on the advisory councils of the Journalism and Women Symposium and the Lilian Lodge Kopenhaver Center for Women in Communication at Florida International University.
Marques will be honored along with fellow inductees Rosental Alves, Alberto Ibargüen and Mc Nelly Torres, at the NAHJ gala in July.
Posted: May 18, 2018
Category: Alumni News, College News
Tagged as: el Nuevo Herald, Miami Herald, Mindy Marques, NAHJ Hall of Fame