Clay Calvert Comments on "Fair Report Privilege" for Journalists
Clay Calvert, director of the University of Florida College of Journalism and Communications Marion B. Brechner First Amendment Project, was quoted in "A Las Vegas Newspaper Killed a Story on Steve Wynn. Why Can't Anyone Recall the Details?" published in The Washington Post on Feb. 5.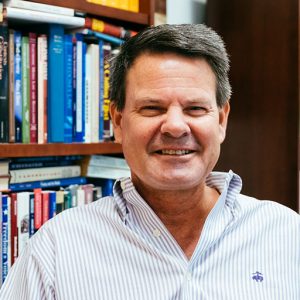 The article focuses on a 1998 Las Vegas Review-Journal story on the alleged inappropriate behavior by casino mogul Steve Wynn. The story did not go to print and was deleted from the newspaper's computer archive. Calvert comments on the "fair report privilege" frequently used by media outlets. "Fair report privilege" allows newspapers to report on allegations in court filings with minor limitations.
"The fair report privilege likely would apply here if the paper simply had quoted from and attributed the allegations directly to documents filed as part of a judicial proceeding," Calvert said.
Posted: February 8, 2018
Category: College News
Tagged as: Clay Calvert, Marion B. Brechner First Amendment Project, The Washington Post