Andrew Selepak Comments on Social Media and Common Items Everyone Steals
Andrew Selepak, University of Florida College of Journalism and Communications director of the online Master's program with a specialization in social media, was featured in "Social Media Expert Andrew Selepak Shares Tips on Social Media Marketing in 2018" published in USA Weekly on Jan. 28.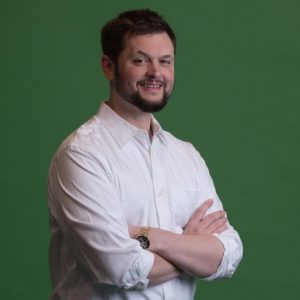 The article focuses on the importance of social media marketing for brand recognition and audience engagement. Selepak comments on social media platforms, common mistakes, and how brands can connect and interact with social media influencers.
Selepak also was quoted in "Ten Little Things Everyone Is Guilty of Stealing" published in the January 2018 edition of Reader's Digest.
The article focuses on common items that people often pilfer from businesses or trade shows. Selepak admits that he has taken a few sauce packets while at a fast-food establishment.
"I have never been one to steal, but I used to make an exception when it came to Taco Bell Mild Sauce packets," he says. "I'd grab a couple extra of so I could add it to turkey sandwiches instead of using mayo."
Posted: January 31, 2018
Category: College News
Tagged as: Andrew Selepak, Reader's Digest, USA Weekly