Recent Grad Spotlight: Lauren Crawford of OKMagazine.com
Lauren Crawford, a Telecommunication major with a Sports Management concentration from c/o 2015, works as a writer and reporter for OKMagazine.com. In her current position, she writes and produces daily articles on breaking entertainment news, interviews celebrities (both on and off the red carpet), and provides weekly entertainment recaps. Though looking ahead to the goal of becoming an on-camera entertainment reporter (ideally for E! News), she cannot help but reflect on the journey it took to get to where she is.
As a student in UF's College of Journalism and Communication, her passion lead her to focus on finding experience within the entertainment field.  She worked as an entertainment and sports anchor for WUFT, an entertainment writer for The Independent Florida Alligator, a football ambassador for the University Athletic Association,  and a host for the entertainment show "The Bite".  She was also a member of the National Broadcast Society. These experiences proved useful while applying for her first professional position.
During her job search, Crawford completed well over 50 applications in total for positions all across the country. Knowing she wanted to land in New York, she made the move to the Big Apple. As a new resident, she sought out past UF alumni in the area via LinkedIn. While she only received 5 responses, she attributes her job to those 5 alumni who provided her guidance and tools of success from their own professional journeys.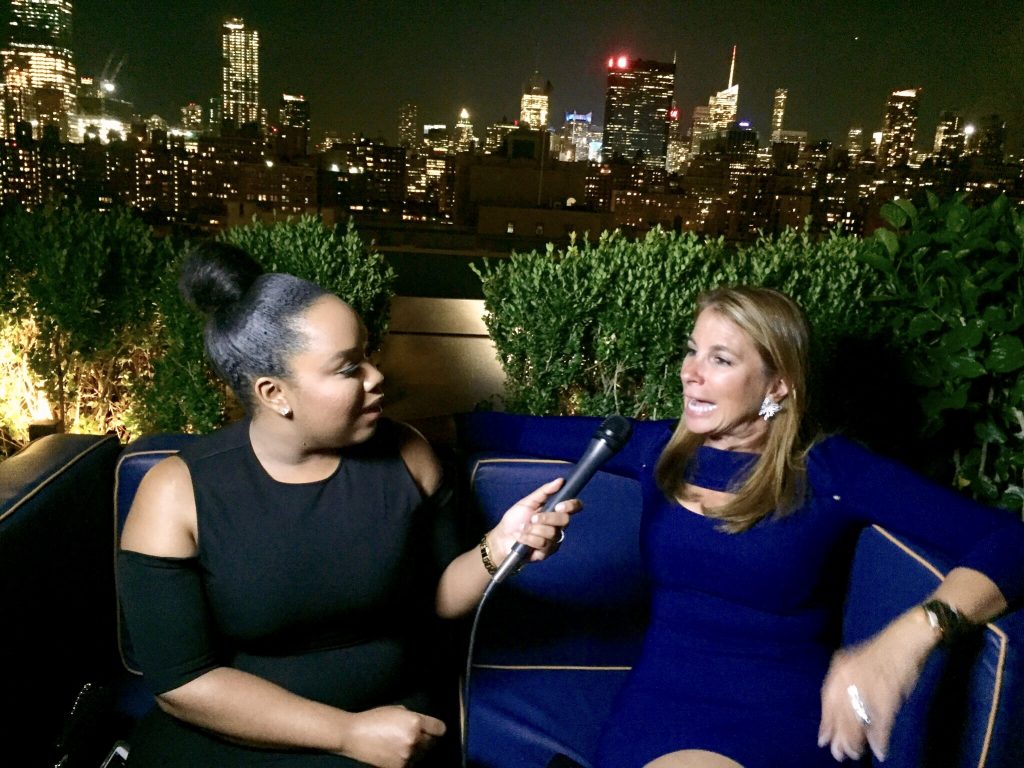 Because of the support she was given, Crawford looks forward to the opportunity to pay it forward and assist future Gator alumni in their journey. Should any CJC Gator want to reach out for more information on her journey or advice, you may contact her at Lauren.Crawford27@gmail.com.
Posted: October 16, 2017
Category: Student News
Tagged as: Alumni, career