UC CJC Online Master's Capstone Course Creates "Game of Thrones" Marketing Campaign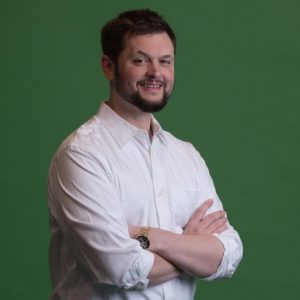 Four University of Florida College of Journalism and Communications online social media graduate students are competing to create a marketing plan for Winterfell Tours featured in the HBO series "Game of Thrones." The capstone class project is chronicled in "Real World Comes to UF Class Through 'Game of Thrones' Campaign" published in The Gainesville Sun on Sept. 17.
In the article, Andrew Selepak, director of the UF CJC master's program with a specialization in social media, said the collaboration came about when he was on vacation in Northern Ireland and went to visit Winterfell Tours. He told the company about the UF program and the company agreed to partner with the capstone course. Bob Hughes, manager of Specialty Products at Georgia Power in Atlanta, Ga, is the course instructor.
"What we're trying to bring to the students in the capstone program is the real world, and in real world business, our students will start working on a situation analysis, which is basically an overview of where the client is in the marketplace today," Hughes said. "From that, they'll move on and look at the plan goals and strategies."
Posted: September 18, 2017
Category: College News, Student News
Tagged as: Andrew Selepak, Bob Hughes, CJC Onlines Social Media Masters, Game of Thrones, Winterfell Tours