CJC Alum Wins Three Awards from Arkansas AP Media Editors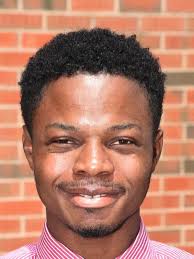 Billy Jean-Louis, B.S. Journalism 2014, a health and education reporter at The Baxter Bulletin (Mountain Home, Ark.), received a first-, second- and third-place award from the Arkansas Associated Press Media Editors.
Jean-Louis won first place in the education reporting category for "Teaching Money Management: You have to be responsible," an article about a sixth-grade teacher teaching her students about budgeting and saving money. He also took second place in that category for "Back to School: Long and MHPS staff welcome back students," an account of the new Mountain Home Superintendent's activities on the first day of school.
He won third place in the news feature category for "Heeding the Call," an article about a Mountain Home woman's efforts with a local nonprofit The CALL of Baxter County.
Before joining The Bulletin in 2016, Jean-Louis was a law enforcement reporter for the Odessa American in Odessa, TX.
While at UF, he was a web editor/reporter at WUFT News, an intern at The Gainesville Sun and Fox 30/CBS 47 action news in Jacksonville, Fla. and a contributing writer at the Independent Florida Alligator and the Examiner.com.
Posted: August 3, 2017
Category: Alumni News, College News
Tagged as: Arkansas Associated Press Media Editors, Billy Jean-Louis, The Baxter Bulletin