CJC Alum Elected to 2017 PRSA College of Fellows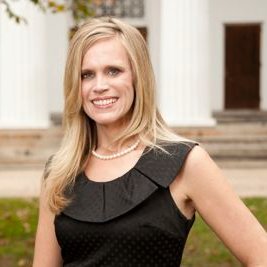 Kaye D. Sweetser, MAMC 2002, Ph.D 2004, was elected to the Public Relations Society of America (PRSA) 2017 College of Fellows. Sweetser was one of only 11 elected for membership in the prestigious honorary organization. It is comprised of 350 senior practitioners and educators who have made significant contributions to the public relations profession.
Sweetser is currently professor of Public Relations at San Diego State University (SDSU) School of Journalism & Media Studies.
Sweetser is accredited in PR and military communication. She has 20 years of professional experience and has taught for more than a decade. Her career began in 1996 when she enlisted as a Navy mass communication specialist. Since then she has served as a Naval Reserve public affairs officer and taught at both Louisiana State University and the University of Georgia before joining SDSU in 2014.
Posted: July 27, 2017
Category: Alumni News, College News
Tagged as: Kaye Sweetser, PRSA College of Fellows