Clay Calvert Comments on Sarah Palin Lawsuit and Trump's Tweets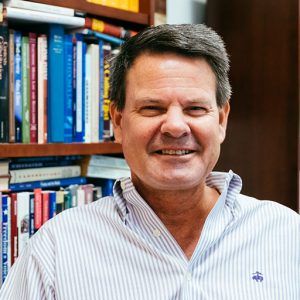 Clay Calvert, University of Florida College of Journalism and Communications Marion B. Brechner First Amendment Project director, was quoted in two national publications this week about First Amendment issues.
In the article "Sarah Palin Files Convincing Lawsuit Against the New York Times Editorial Board," Calvert comments on protected opinion in regard to a lawsuit filed by Palin after an opinion blog post in the New York Times alleged that a Palin group incited violence resulting in a June 2011 Arizona shooting rampage. The blog post came after the recent attack on members of Congress at a practice baseball game. The article was published in The Washington Post on June 27.
According to Calvert: "Any statement or implication of incitement by the New York Times was used in a loose, figurative and rhetorical sense rather than a literal, legal one. The fact that the allegedly defamatory statements appear in an editorial column adds to the idea that reasonable readers the New York Times, also knowing its usually liberal political editorial viewpoint, would treat this as protected opinion."
Calvert was also quoted in "Media Law Expert: Trump Tweets 'Hateful' but 'Probably Not Libel'," published in The Hill on June 29. The article features tweets by President Trump against MSNBC "Morning Joe" hosts Joe Scarborough and Mika Brzezinski. Calvert says that while the tweets are considered protected speech they might also be regarded as defamation by implication.
In the article, Calvert said that Brzezinski could potentially sue for defamation for the "facelift" remark, but questioned what she could claim as damages from that. "That's just more mean than it is libel," he said.
Posted: July 5, 2017
Category: College News, First Amendment Project
Tagged as: Clay Calvert, Marion B. Brechner FIrst Amerndment Project