CJC Journalists Honored in SPJ Green Eyeshade Awards Competition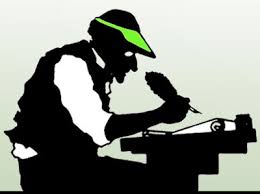 University of Florida College of Journalism and Communications student and professional journalists were honored in the 67th Annual Green Eyeshade Awards, hosted by the Society of Professional Journalists (SPJ).UFCJC adjunct lecturer Michael Stone won first place in the Print Magazine and Magazine Feature Writing categories for "The Last of World War II" published in Senior Times.
WUFT-TV received first place in the Television and the Television Documentary categories for "Pearl Harbor: 75 Years Later." The television piece was produced by WUFT-TV Real-Time News Editor Ethan Magoc, Michael Stone, Telecommunication senior Chase Drayer and Justin Tompkins, B.S. Journalism 2017.
Since 1950, the Green Eyeshades have recognized the best journalism in the southeastern United States. All entry fees for the awards support SPJ programs in the South. The competition is open to journalists in Alabama, Arkansas, Florida, Georgia, Kentucky, Louisiana, Mississippi, North Carolina, South Carolina, Tennessee, and West Virginia.
Posted: June 13, 2017
Category: College News, Student News
Tagged as: Green Eyeshade Awards, SPJ