CJC Alum Selected for 2017 Pickering Fellowship
Dominick Tao, B.S. Journalism 2008, was selected as a 2017 Thomas R. Pickering Foreign Affairs Graduate Fellow. The competitive fellowship, presented by the Washington Center for Internship and Academic Seminars, provides two years of financial support, a domestic internship at the U.S. Department of State in Washington, D.C. and an overseas internship at a U.S. embassy.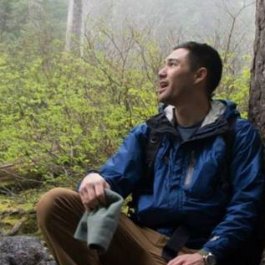 Tao plans to attend the graduate program at Columbia University's School of International and Public Affairs to prepare for a career in foreign service. In 2017, only 20 Graduate Fellows were selected from hundreds of applicants from over 270 colleges and universities. Since his CJC graduation, Tao has worked as a Tampa Bay Times reporter and was an officer in the U.S. Army.
Posted: May 19, 2017
Category: Alumni News, College News
Tagged as: 2017 Thomas R. Pickering Foreign Affairs Graduate Fellow, Dominick Tao, Washingotn Center for Internship and Academic Seminars